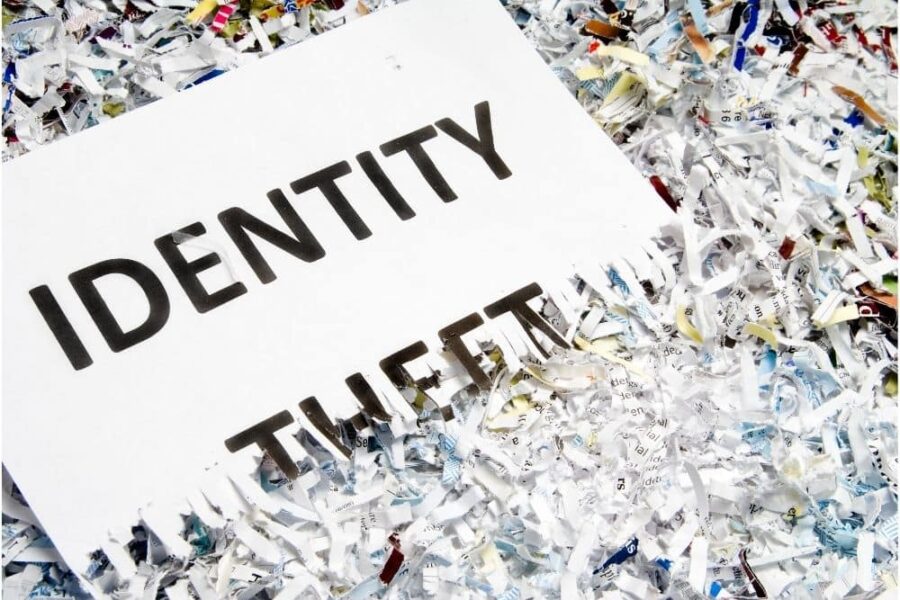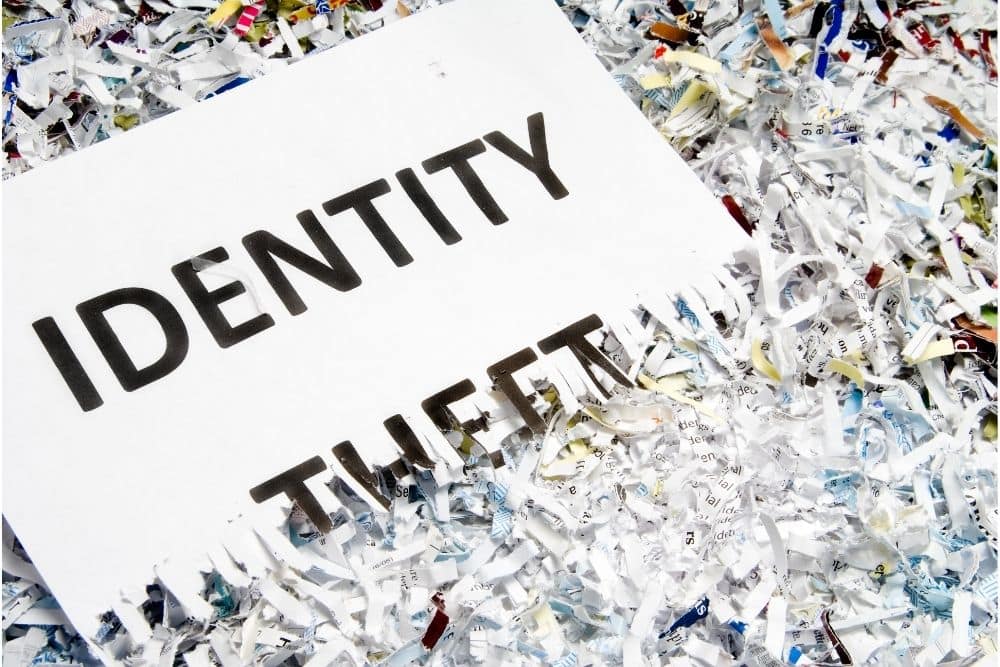 There's a good chance that almost half of you reading this article fell victim to identity theft in 2020. 
The statistics tell us that 47% of Americans suffered from identity theft last year. 
And as our society continues to increase its dependence on the internet, identity theft will likely continue to rise as well.
So, how could identity theft impact you?
As a victim of identity theft, your personal information can be used to open a new account, take over an existing account, use your credit card information for purchases, access your bank information and transfer funds, or even access rewards you earned at various vendors.
When a cybercriminal attacks you in these ways, it can leave you with financial problems like a damaged credit score or the responsibility to pay bills you did not personally incur.
On average, an individual ends up paying is $1,100 to recover from identity theft. 
Beyond the financial burden, it takes a significant amount of time to cancel accounts, replace stolen credit cards or IDs, and correct other problems related to your stolen identity.
How can you protect yourself from identity theft? What can you do to lessen the impact of stolen identity?  Is there insurance is available to help you if you become a victim?
Having been in insurance for more than 20 years, I have helped my clients through all kinds of problems. And it's a great feeling to know we helped clients get coverage in place to help them through a terrible time.
And with such a high increase in identity theft, I'm glad that we have products available to help when this type of fraud occurs. 
So, what can you do about identity theft?
You'll find answers to the following questions about identity theft protection in this short three-section article.
What are the most common types of identity theft?
What steps can I take to protect myself from becoming a victim of identity theft?
How can I get identity theft insurance in place to help me if I'm attacked?
#1 What are the most common types of identity theft?
Identity theft can occur both online and in person. Your personal information can be accessed by:
Stealing your mail or even your trash

Opening or responding to an email, text, or even phone scam

Hacking a business or medical office that possesses your personal information

Hacking into your personal computer and taking personal information

Stealing your purse or wallet
#2 What steps can I take to protect myself from becoming a victim of identity theft?
As I mentioned above, identity thieves steal your information by physically taking documents or mail containing your personal information or stealing it over the internet.
Here are some ways you can protect yourself.
Physical Theft
Most people already take measures to prevent their data from being stolen physically. 
To protect yourself:
Shred any bills or papers with sensitive information as well as old credit cards before throwing them away.

Don't carry your social security card in your purse or wallet.

Don't leave mail in your mailbox for extended periods.

Request that the post office holds your mail if you are out of town or unable to pick up your mail.

Shred ATM, credit card, and retail receipts before tossing them in the trash.

Limit the number of credit cards you carry in your purse or wallet.
Online Theft
Just like you can take measures to protect your information from being physically stolen, you can also protect your online data.
Here are a few measures you can take to protect yourself from being a target of online identity theft.
Do not click on suspicious emails or respond to suspicious text messages.

Don't download email attachments from unknown or questionable email addresses.

Utilize multi-factor authentication whenever possible.

Use a password manager to keep track of your logins and passwords.

Use unique passwords for every login and online account.

Don't use your name, birthday, phone number, or address in your passwords.

Password protect your phone, smart tablet, and computer in case it is ever stolen.

Refrain from using public wifi for logging into accounts or making online purchases.

Only do your online shopping on secure websites that start with https://.

Install security software on your computer.
Keep Your Eyes Open
One final protection you can take to protect yourself from identity theft is to watch for it! If your data is stolen and used, you can minimize the damage by quickly identifying the problem.
The best ways to recognize if your information has been stolen and used are:
Look over your bills and credit card statements for purchases you did not make.

Check your credit report and make sure you recognize all of the accounts and information on the report.

Pay attention to your mail, noticing if you have not received some of your bills or if you have received bills you were not expecting.

Reconcile your bank statements to make sure you made all the withdrawals and approved any charges to your account.
If your identity is stolen and used, address the problem as soon as possible to mitigate any damage. 
Identity theft can cause financial strain. You may find yourself responsible for paying charges you did not incur if you don't report the fraud in time.
You can also expect to spend a significant amount of time recovering from this kind of theft. It takes on average 60 days and 200 hours to recover when your identity is stolen.
It is vital to take every precaution to protect yourself from identity theft. Even with these protections in place, you could still become a victim of identity theft. 
What is your plan to cover the financial burden associated with identity theft if you become a victim?
#3 How can I get identity theft insurance in place to help me if I'm attacked?
One way you can cover the financial costs associated with identity theft is by having identity theft insurance.
Identity theft insurance can be purchased as a stand-alone policy. In this online era, many companies now offer identity theft security and recovery help if you are attacked.
However, an easy way to protect yourself is by adding identity theft coverage to your existing homeowner's or renter's insurance policy.
Identity theft coverage can often be added to your insurance policy for around $20 a year. That works out to less than $2 each month! 
What financial help will this added coverage provide?
Most of the time, adding identity theft protection to your existing policy will reimburse you between $15,000 and $25,000 in total for identity fraud expenses. This is a great help because the costs associated with identity theft can add up fairly quickly.
Identity theft protection provides financial coverage for: 
Travel reimbursement

Mail costs

Legal and notary fees

Replacement of your driver's license, state identification card, or passport

Lost wages or child or elder care expenses

Services to help you reclaim your identity

Help with credit restoration

Assistance with clearing up any inaccurate criminal records entered against you
The insurance company will often provide professionals to advocate on your behalf if your identity is stolen and you need to file a claim.
Do you need to add identity theft protection to your homeowner's or renter's insurance policy?
With the increase in identity theft, adding this inexpensive insurance protection to your policy makes sense. And adding this protection only requires a simple phone call to your insurance agent. 
While you have your agent on the line, you may also want to explore adding other protections to your insurance policy as well. 
Like identity theft insurance, you can add many other coverages for a small amount of money each year. These insurance products add significant protections for you and your family.
For instance, adding coverage for your service lines is relatively inexpensive but can help you replace damaged water lines, power lines, or other service lines that run from your house to the curb. Often homeowners are responsible for replacing or repairing these lines, and the cost to do so is very expensive.
Another add-on you may want to consider for your policy is coverage for the backup of sewers or drains. 
If your basement floods with a sewage backup, you may be responsible for paying for the damage it causes. Without this additional coverage, you'll find yourself paying to replace damaged flooring or furniture.  
Adding coverage for the backup of sewers or drains to your policy is another inexpensive addition you can make to your policy. And we have clients who had to file a claim after a sewage backup and were relieved when their insurance covered such extensive damage.
Reviewing Your Insurance with Baily Insurance
One of our team's specialties is reviewing your current insurance package to ensure you have all the coverage you need and want in place. We like to take a deep dive to make sure you're fully protected!
For our current clients, we recommend a thorough insurance review every two to three years. In the meantime, we recommend that you give us a call right away if you make any changes to your home or have changes in your life situation. We want to make sure your insurance coverage reflects your needs.
If you're new to Baily Insurance, our team is eager to sit down with you or meet over the phone to discuss your insurance needs. Our priority is to protect what matters most to you!
An initial consultation takes around twenty minutes to make sure that we get a comprehensive picture of your insurance needs. After that, our team gets busy putting together a quote for a complete insurance package tailored just for you.
After reviewing your package, you can let our team know if you want to make any adjustments to the policy. 
Our team is here for you–ready to help you get the best coverage in place from the best insurance companies at the best rates.
Give us a call today so we can get busy for you!