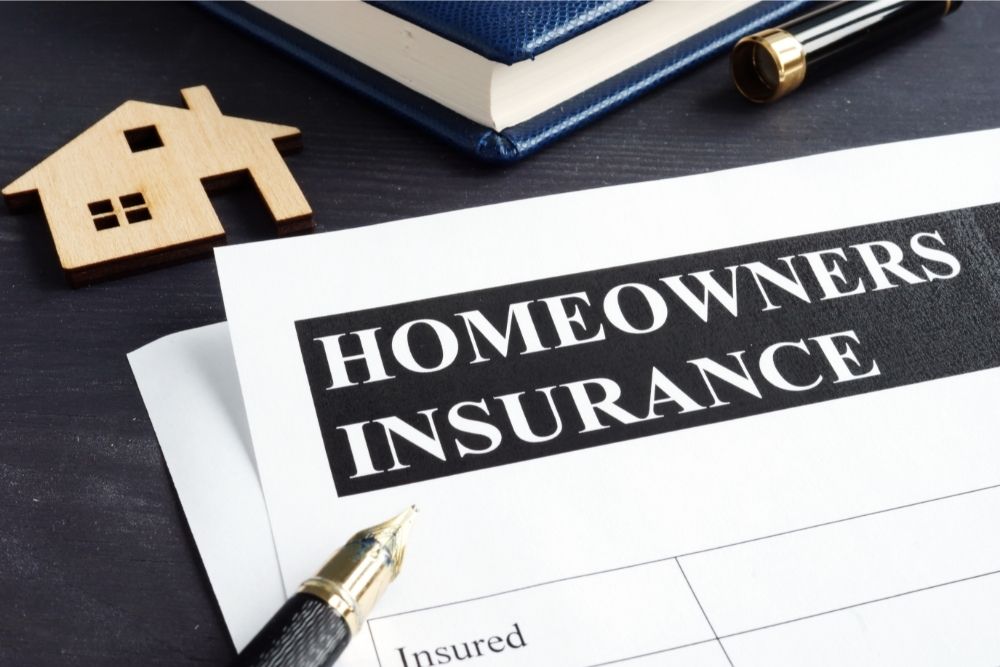 When you buy a new car, you can add all kinds of bells and whistles. If you want heated seats, you can add them. 
A top-of-the-line stereo system? For some extra cash, you can have one installed. 
You want tinted windows. No problem.
Did you know you can do the same with your homeowners insurance policy?
When you buy a homeowners policy, you can add extra coverages to your policy. 
These extra coverages help ensure that you have all the protection you need for your home and belongings.
I've been selling personal insurance products for more than 20 years. And in that time, I've had new customers who came to me because they found out they didn't have all the coverage they needed.
Usually, they found this out the hard way. Something happened. They filed a claim. They didn't have the extra coverage they needed in place.
Before that happens to you, I've put together this article about those extra coverages they needed. This article will explain when you need those coverages, how they protect you, and how much they cost.
Here are the top nine extra coverages you should consider adding to your homeowners policy.
Backup of sewers and drains
Service line coverage
Inland flood
Refrigerated foods coverage
Home computer coverage
Identity fraud
Mine subsidence
Multiprotector coverage
Personal property
"Whoa!" you might be thinking. "I don't know about all these coverages. What on earth are they? Why should I consider them?"
Let's take a look together.
#1 Backup of sewers and drains
Here's the scene:
One Saturday afternoon, you throw in a load of laundry and then head outside to do a little lawn work. When you come back inside, you run down to your basement to grab a couple of extra bins you need to put away your porch furniture cushions for the fall. When you step off the last step, you notice water spilling out onto your basement floor.
Or maybe this is the scene.
One morning after taking your morning shower, you head downstairs into your finished basement. An unhappy smell greets you. And to make it worse, you notice dark water on the carpet. A sewage backup!
What are you going to do? The carpet is ruined. 
Sewage backups are commonplace. They can be caused by:
Blockages in sewer lines.

Pipe breaks or cracks due to tree roots.

Pipe deterioration.

Clogs due to grease, hair, or solid materials such as disposable diapers, feminine hygiene products, or personal care wipes. 
And unless you have specifically added insurance coverage for a sewage or drain backup, you will likely have to pay for the damages out of pocket.
What protection will you gain from a backup of sewers and drains endorsement?
If your drains get overwhelmed or clogged, if you have a sewage back up into your basement, if the drains in your garage or driveway overflow and cause damage, this endorsement will help. 
What does it cost to add backup of sewers and drains coverage?
This coverage is very inexpensive. It is well worth adding this to your policy every year for the amount of coverage you get. 
#2 Service line coverage
Scenario: You live in an older house in your small town. It was built in the '30s. You love it because it's got tons of character – stained glass windows, built-in wooden shelves, a beautiful wooden staircase with ornate carvings. It's a beautiful old home!
The downside, however, is your water pressure. It's so low! You don't have enough pressure to do two things simultaneously, like shower and run your washing machine. 
A few years back, you updated the indoor plumbing in your home, but it didn't fix the problem. Your plumber thinks the problem is the old line that runs from the curb to your house. 
He tells you the average cost to replace this line is just under $5,000.
That's hard on the wallet!
Maybe you can just turn it in to your insurance company.
That would be great…except homeowners insurance doesn't cover service lines.
What protection will you gain by adding service line protection to your homeowners policy?
When you add service line protection, you'll have coverage for your underground:
Water pipes

Steam pipes

Sewer pipes

Drain pipes

Power lines

Fiber optics

Cable lines

Internet lines

Natural gas pipes

Sprinkler pipes
And your added coverage will typically cover the following problems:
Wear and tear

Rust, corrosion, decay, and deterioration

Mechanical breakdown

Electrical breakdown

Tree or root-caused damage

Vermin, insects, or rodent damage

Freezing

Weight of equipment, vehicles, animals, or people

Collapse
What does it cost to add service line coverage to your policy?
Service line coverage will add about $35.00 annually to your premium amount. That works out to under $3.00 per month.
#3 Inland Flood
Scenario: It's been raining for days! And you've noticed the creek behind your house rising. And the weather station is calling for localized flooding. What will you do if the rising water makes its way to your home? Floods your basement?
Or, how about this? Let's say you don't live near a creek or low-lying area. What's the chance you'll have flooding in your home?
Several times over the past year, we've had a couple of rains that came so hard and so fast that several areas suffered from flash flooding. The water just ran down the streets of some communities with no place to go. 
And some of that water found its way into basements and garages, causing all kinds of damage.
What can you do if this happens? Turn in the claim to your homeowners insurance company?
Unfortunately, homeowners insurance policies do not have coverage for groundwater damage. You need to purchase an inland flood policy if you want to make sure you have coverage.
Not all homeowners insurance companies sell inland flood coverage. 
And–even if you are not in a flood zone, you can experience flooding. Basements sometimes flood when a downspout overflows. Water can also enter from cracks in your foundation. Having a yard or driveway that doesn't slope properly toward your house can cause water to enter your basement.
You won't have coverage if you experience any flooding and don't have an inland flood policy. 
What does Inland Flood cover?
When you purchase an inland flood policy or add it as a coverage on your homeowners policy, you will have coverage for damage due to rainwater or groundwater.
This includes coverage for: 
Your home and other structures on your property like detached garages or sheds.
Any personal property inside your home such as appliances, furniture, and electronics
Any personal property in your basement or crawl space
Damage to your yard
The cost to remove debris or clean up of flooded areas
Living expenses if you can not live in your home during reparations
How much does an inland flood policy cost?
The price of an inland flood policy will depend heavily on the location of your home. 
If you are located in a flood zone, you can expect a flood insurance policy to be pretty expensive. If you are not located in a flood zone, your policy will cost a lot less.
The average cost of flood insurance in Pennsylvania is $1,305 per year. 
Keep in mind, that amount will be much lower if you are not in a flood zone. The national average for a flood policy for homes not located in a flood zone ranges from $146 to $474 annually. 
Making a call to your insurance agent is the best way to determine what flood insurance will cost you.
#4 Refrigerated foods coverage
Scenario: So, you live out in the country–about 12 miles from the nearest town. It's the middle of summer, and a strong thunderstorm passes through your area. Trees are down everywhere, and unfortunately, the power is out.
The power company says it may take up to a week for your power to be restored. Immediately, you think about all that meat you have in your deep freezer. You have a couple of thousand of dollars of beef and pork in there. 
And now you're going to lose it!
Maybe it's not a storm. Perhaps it's just an electrical failure in your deep freezer. A few years back, our deep freezer died, and because I don't use it every day, I didn't realize we had a problem.
By the time I discovered our problem, it was too late. We had to throw out the contents of our freezer.
On the upside, we had purchased extra coverage on our homeowners policy–coverage for refrigerated foods. We could submit a claim and recover our losses!
What does an endorsement for refrigerated foods cover?
With this endorsement, insurance companies will cover food spoilage due to:
An interruption in electrical service

The mechanical or electrical breakdown of your appliance
As the policyholder, you determine how much coverage you want to purchase. You can cover anywhere from a $500 to $1,000 loss.
(In most cases this coverage does not have any deductible.)
What does a refrigerated foods endorsement cost?
This endorsement is very inexpensive. For as little as $10 a year, you can add this to your policy.
#5 Home computer coverage
Scenario: One summer day, the winds kick up. Twice within an hour, your power goes out then quickly comes back on. The last time, you heard a weird buzz when the power came back on–a power surge.
A little later, when you sit down at your mac, it won't boot up. It must have gotten fried in that power surge.
You know that a new mac is going to cost you at least $1,300. Having it repaired could also cost hundreds of dollars. What can you do?
If you have home computer coverage on your insurance policy, you can turn in a claim to your insurance company.
How does home computer coverage protect you?
Home computer coverage only protects your equipment if there is a power surge. Power surges commonly occur from:
Lighting strikes

Transmission line malfunctions

Maintenance work or power grid switching

Blown appliance fuses from appliances like an AC unit or hairdryer

Faulty or old electrical wiring
How much does home computer coverage cost?
This coverage only costs around $30 each year. For less than $3 each month, you can add protection for your device.
With the home computer playing such a prominent role in our lives today, you should seriously consider adding this coverage to your homeowners policy.
#6 Identity fraud
Scenario: It's Christmas. You're making several online purchases. You're so happy you didn't go out and fight the crowds. "Great idea!" you think to yourself, until January.
In January, your husband tells you that he wants to refinance the house. The rates are great right now, so you make an appointment with your bank. You've always had a great relationship with your local bank.
During your appointment, your lender tells you that you won't qualify to refinance. Your credit score is super low. You're stunned! 
You always pay your bills on time. Your score has always been fantastic! What happened?
After getting access to your computer during your online shopping, you find that someone has stolen your identity and opened several new accounts, charged them to the max, and never paid on them.
You're a victim of identity fraud!
Did you know that you can add coverage to your homeowners policy to help you if something like this happens to you?
How does adding identity theft coverage benefit me?
How does adding identity fraud coverage to your homeowners policy protect you?
On average, it costs an individual $1,300 to recover from identity theft. 
If you don't report the theft within two days of its occurrence, you could be on the hook to pay for:
Charges the identity thief made using your identity information

Overdraft charges

Legal fees

Costs associated with recovery like document notarization, travel, postage, and refiling applications

Lost wages due to time spent responding to the theft

Extra childcare or eldercare expenses due to time away needed for recovering your identity
If you add identity theft to your homeowners policy, you can purchase anywhere from $10,000 to $15,000 in protection. With this protection, you can submit claims to your insurance company to cover fraudulent charges, overdraft fees, legal fees, lost wages, and childcare or eldercare costs.
How much will it cost to add identity theft coverage to my homeowners policy?
Identity theft coverage is affordable. Most policyholders will pay an additional $25 to $60 on their homeowner policy annually. That works out to between $2 and $5 each month.
#7 Mine subsidence
Scenario: One evening when you're sitting in your finished basement enjoying a movie with your family, you notice a crack in your basement wall. It's a pretty big crack. You might just be seeing the effects of some earth movement beneath your home.
Or maybe you have a retaining wall holding the hillside up on one side of your driveway. You notice that the wall seems to be bulging out, perhaps even slipping a little. 
Will your homeowners insurance cover this kind of damage?
No. Homeowners insurance policies do not have coverage for damage due to earth movement or mine subsidence.
What can you do?
You have two options: 
     #1 Buy mine subsidence insurance through the PA State Mine Subsidence program; or,
     #2 Add mine subsidence to your existing homeowners policy.
You need to know, however, that some insurance companies do not sell this coverage. If you want to add it to your homeowners insurance policy, you may need to switch insurance companies or go with the state option.
What will mine subsidence coverage provide?
With mine subsidence coverage, you will have protection if any structures on your property are damaged because of earth movement under your property. 
This will help protect your home, garage, other structures like sheds or barns, fencing, and retaining walls.
When you purchase the policy, you'll have some choice when it comes to your limits. Typically, you can choose to add anywhere from $5,000 to $500,000 in coverage, depending on your needs.
With the amount of mining that has taken place in Pennsylvania, the likelihood is high that you have been mined under and might benefit from this coverage.
How much will mine subsidence coverage cost?
In Pennsylvania, mine subsidence will usually cost a policyholder between $50 and $100 per year. 
Our experience at Baily Insurance has shown that coverage is often less expensive through homeowner companies than the state mine subsidence program.
#8 Multiprotector coverage
I always say that insurance terminology is complicated and confusing. So, what on earth is multi protector coverage?
To help you understand this coverage, I'm just going to jump into the details, no scenario–maybe that will come later.
Multiprotector coverage gives the policyholder extra protection. This additional protection would kick in if you have a claim that exceeds your policy's limits. 
In essence, this coverage increases your limits for specified losses at a set amount.
What added protection would multi protector coverage give me?
This added coverage varies from insurance company to insurance company. Depending on the insurance company, it can increase coverage for:
Collections like firearms, jewelry, silverware, coins, fine art, etc.

Exterior lock replacement

Pet coverage

Fallen tree removal

Watercraft

Trailers

Water back up

Electronics

Identity fraud

And a host of other extra coverage
When would I practically need this coverage?
So if I were to give you a scenario where you might find this coverage useful, let's imagine that your home is burglarized. Your homeowner policy has $30,000 in coverage for your personal property. 
Sadly, one of the things that the burglar made off with was your grandmother's jewelry collection. You know it was worth $35,000. 
Your insurance policy is only going to cover $30,000 for the jewelry. Your loss will cost you $5,000.
With multi protector coverage, you can recover the additional $5,000 that was stolen from your home.
While this may seem like an extreme example, and maybe you didn't inherit a significant amount of jewelry, this coverage can still be helpful for you.
Expenses related to identity fraud, water backup, or damaged electronics can add up quickly.
Your insurance agent can walk you through the pros and cons of adding this extra protection.
What does it cost to add multi protector coverage to my homeowners insurance policy?
Adding multi protector coverage to your policy will cost around $60 a year. That's only $5 a month for a host of extra protection!
#9 Personal property
Scenario: Tragically, you suffer a house fire. Your home is destroyed! And none of the contents can be salvaged. 
Your homeowner policy has $160,000 of coverage, and you're glad. You're going to have to replace:
Your furniture – $100,000 

Your electronics – $10,000

Your family's clothing – $20,000

Your piano – $3,000

Your appliances – $7,000

Total – $140,000
You can quickly reach your insurance limits when you replace what was lost in a fire.
If you have special or expensive collections, you may not have enough left over to recover what you lose in a house fire.
For instance, if you outfit your home with antiques, have a jewelry collection, or have several firearms like many Greene County residents, you could find that you don't have enough to cover these items if you suffer a fire.
How can I protect my personal property?
If you have expensive or special collections, you can get added protection by scheduling your property.
What I mean by scheduling your property is individually listing and buying coverage for each collector's item that you own.
For instance, if you collect sports memorabilia, you can buy coverage for each signed jersey, football, photograph, baseball card, and poster that you have collected. And if those items are damaged, your policy will pay you the value of each item.
It's the same with jewelry. You can purchase coverage for each piece of jewelry you own – your grandmother's ruby ring, your anniversary diamond tennis bracelet, your engagement ring, etc.
You won't need to rely on your homeowners policy to cover those items if they are lost, stolen, or damaged. You will have coverage for each item.
How much will it cost to schedule my property?
This is a challenging question to answer. The cost to insure your scheduled personal property depends on the value of each item.
You will work with the insurance company to arrive at an agreed-upon value for each item. Using this amount, the insurance company will determine the amount it will cost to insure your property.
Then, you can decide if you'd like to add the scheduled coverage to your homeowners policy.
I will warn you that scheduling your property can be expensive. However, the cost to replace your prized possessions can be exorbitant. If something happens to your collections and special pieces of property, you may not be able to afford to replace them.
I'm not sure I have all the coverage I need and want. What should I do next?
If it's been a while since you met with your insurance agent, you may not have all the coverage you want on your homeowners policy. 
To remedy this, you can schedule an insurance review with your agent. During an insurance review, your agent will do a deep dive into your current policy or policies as well as changes in your life situation.
This is a good time for you to ask your agent about additional coverages that you are interested in purchasing or at least having quoted. 
A great insurance agent will ask you about these additional coverages without you having to ask first. Your agent should be proactive in helping you acquire the coverage you need to be fully protected.
Do you live in Pennsylvania? Are you looking for a rock star insurance agent?
If you live in PA and want an insurance agent dedicated to making sure their clients are fully covered, you can give us a call at Baily Insurance Agency.
At Baily Insurance, we provide insurance products for all your personal needs – home, auto, and life. We also deal in specialty insurance for farms, recreational vehicles, boats, ATVs, classic cars, pets, and more. 
Our team is committed to providing our clients with the best protection at the best price.
As an independent agency, we work with numerous insurance companies, giving our clients a choice and competitive rates. 
We've been protecting our customers since 1880, and we'd love to add you to the Baily family!
Let us know in the form below how we can help you today!
Related Articles:
Will My Homeowner Policy Cover My Leaky Roof? (And Other Common Questions)
Homeowners Discounts (Safety Features, New Roof, Generators, and More)