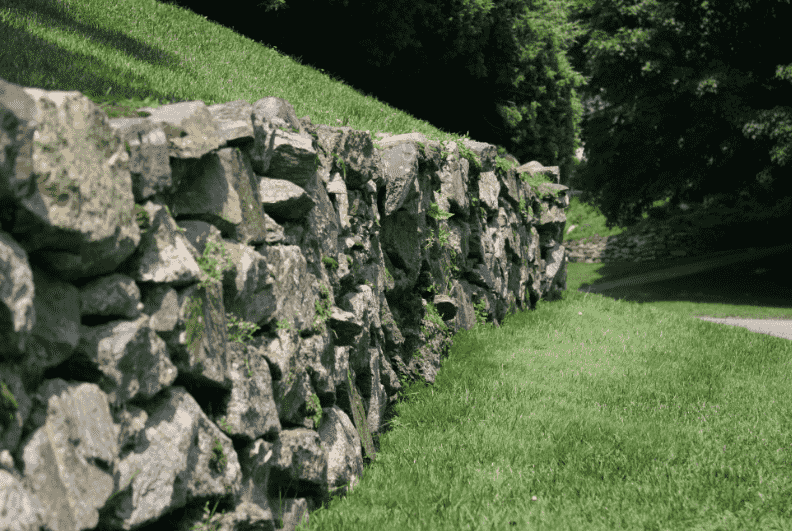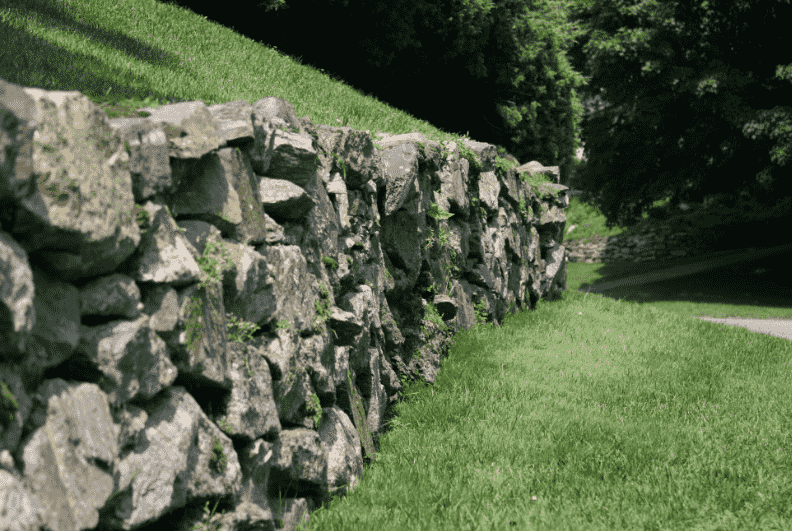 Here's a scenario that I encounter 2 or 3 times a year. The phone rings. "Hello. This is Jamie at Baily Insurance."
"Hi, Jamie. This is John Smith. I need to file a claim on my homeowner policy. My retaining wall started to slide."
The next part is what I dread. I check out Mr. Smith's policy and then, "I'm sorry, Mr. Smith, but you don't have coverage for that."
"What? I thought that was covered."
Silence and unhappy tension.
For me, I desperately want to tell him that it will all work out and his insurance will take care of it. 
But without a mine subsidence policy or an earth movement endorsement on his homeowner policy, any damage done to property due to the earth moving won't be covered.
So, what's the best way to make sure you're not an unhappy Mr. Smith?
The best way is to invest in a mine subsidence policy or pay extra for an earth movement endorsement on your homeowner policy.
Now you're probably wondering if you need to buy this coverage. 
To answer that question along with a few other important questions regarding "earth movement", this article will tackle the following 5 questions:
Who should consider buying this kind of coverage?
What will the coverage cost?
What kinds of damage will my policy cover?
Which companies sell these products?
When should I file a claim if I have this coverage?
1. Who should buy mine subsidence or earth movement coverage?
If you're from Pennsylvania, you know what an important industry coal mining has been in our area…especially if you're in Western Pennsylvania.
Because of this, the Pennsylvania Department of Environmental Protection (DEP) offers mine subsidence insurance to anybody whose property has been mined under. Because homeowner policies do not cover damage due to mine subsidence or mine water, the DEP offers this protection.
But to qualify for this product from the DEP, your property has to have been mined under. By visiting their website you can find out if your property fits the bill.
Now, for those who have not been mined under, you still risk the earth settling and moving. 
For these folks, you would need to add an earth movement endorsement to your homeowner policy. Without this, you will have to pay out-of-pocket for any property damage that occurs due to the ground settling or sliding.
2. What will the coverage cost?
Your mine subsidence policy or earth movement endorsement will be based on the amount of coverage you purchase. 
If you purchase a mine subsidence policy with the DEP, their policies run about $82.50 per year for $150,00 in coverage. 
According to their website, "Mine subsidence coverage is available from $5,000 to $500,000. Your home should be insured up to its replacement value plus 20% to cover losses to appurtenances and incidental costs. Residential coverage costs about 55 cents for every $1,000 of coverage."
At Baily Insurance Agency, we can write a mine subsidence policy for you through the DEP. By giving us a quick call with your homeowner insurance information, we can have a quote prepared for you very quickly.
Earth Movement Endorsement
If you don't qualify for insurance through the DEP, any homeowner can purchase an endorsement if their insurance company offers that coverage. 
Please note, NOT EVERY INSURANCE COMPANY OFFERS EARTH MOVEMENT COVERAGE.  
The exception to this is in the state of West Virginia. In West Virginia, earth movement coverage is added to EVERY policy but can be removed if requested.
With the companies that do offer this endorsement, your cost will be based on the replacement cost of your home. 
For example, I recently wrote a policy with Travelers Insurance (in PA) and included this endorsement. The policy had a $250,000 limit on the structure. The endorsement ended up costing $151 for the year.
3. What kinds of damage will the policy cover?
Here is a list of earth movement claims clients have called about in the past:
Fallen retaining walls

Sinkholes

Cracked foundation walls 

Collapsed front porch

Collapsed deck
This list is not exhaustive. If you have evidence that damage was done due to earth movement, your independent insurance agent can help you navigate that claim with the insurance company.
Now I should also note what is not typically covered.
Concrete block movement in the basement

Concrete block movement in the garage
The insurance companies consider these claims to be maintenance issues that the homeowner is responsible for, not the insurance company.
4. Which companies sell this product?
Well, we've already discussed that the DEP sells mine subsidence insurance to qualifying PA residents.
The following insurance partners provide our clients with earth movement coverage:
Travelers

Donegal 

Encompass
I also want to mention that AutoOwners offers sinkhole and earthquake coverage but not earth movement. And Safeco also offers sinkhole movement. That coverage will only kick in if damage occurs due to a sinkhole, not earth movement.
If you already have a policy with one of these companies, you can call in and ask how much it would cost to add earth movement coverage to your policy. 
If you don't have a policy with these companies, we can price your policy with one of those companies that do offer the coverage. Then you can decide if you want to make a switch.
5. When should I file a claim if I have property damage because of earth movement?
The most important thing you need to know about filing an earth movement claim is that it needs to be done immediately! At the first sign of movement, you need to call your agent to file a claim.
So let's say that your retaining wall begins to slip. You notice it, but don't think much about it. It doesn't look too bad to you. Then, a couple of months later, it slips more. Still, you wait to file a claim. Finally, eight months later part of the wall falls. You decide to file. 
YOUR CLAIM WILL BE DENIED!
Mine subsidence and earth movement coverage only apply to damage that results from sudden and accidental earth movement. 
If you've had time to watch the damage progress, the insurance company will not agree that the damage was sudden and accidental.
If you notice a problem, take action right away! Call your insurance agent's office first. Your agent will then direct you to contact your carrier directly or your agent will file the claim online for you.
Not sure if you're covered for earth movement? 
To determine if you have purchased earth movement coverage, you can look at the endorsements on your policy. If it is not listed, you do not have that coverage.
You can also give a quick call to your agent to ask if you have this coverage in place. At that time your agent can check on what it would cost to purchase the additional coverage you need.
If you wish to purchase mine subsidence insurance through the DEP, you can apply online through their website.
For our team, we are always disheartened when we have to tell our clients that damage is not covered by their policy. We hate it!
Our goal is to help our clients get all the coverage they need at a great price. 
Not all of our clients want to purchase this extra coverage, however. They would rather risk having to pay for this kind of damage themselves. Like I said earlier, we don't get many claims about this kind of damage very often. You may never need it.
This is where it becomes your decision. 
As an agent, we are here to advise you on what it would cost to add this coverage. 
Then, you will need to determine if you want to pay extra to avoid an uncovered claim or if you are willing to risk having to pay for damage your policy doesn't cover.
If you would like to talk over this decision with someone, our team is always available to help you think through your risks and assess what you want to do. 
One of our top priorities is helping you understand what you're purchasing, what it covers, and if you need it.
Related Articles:
What Does Homeowner Insurance Cover? Most Popular Questions Answered
Top 5 Winter Homeowners Insurance Claims (And How to Prevent Them)