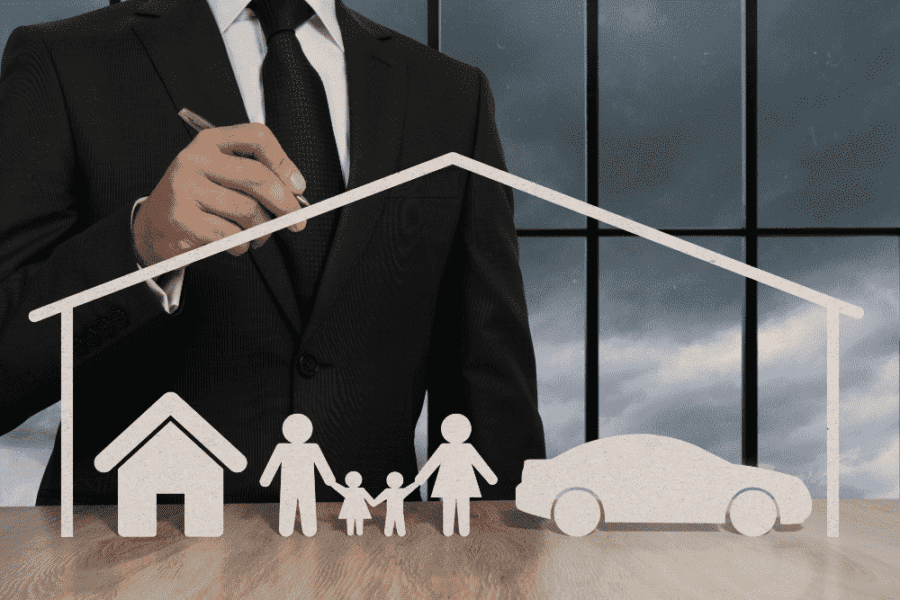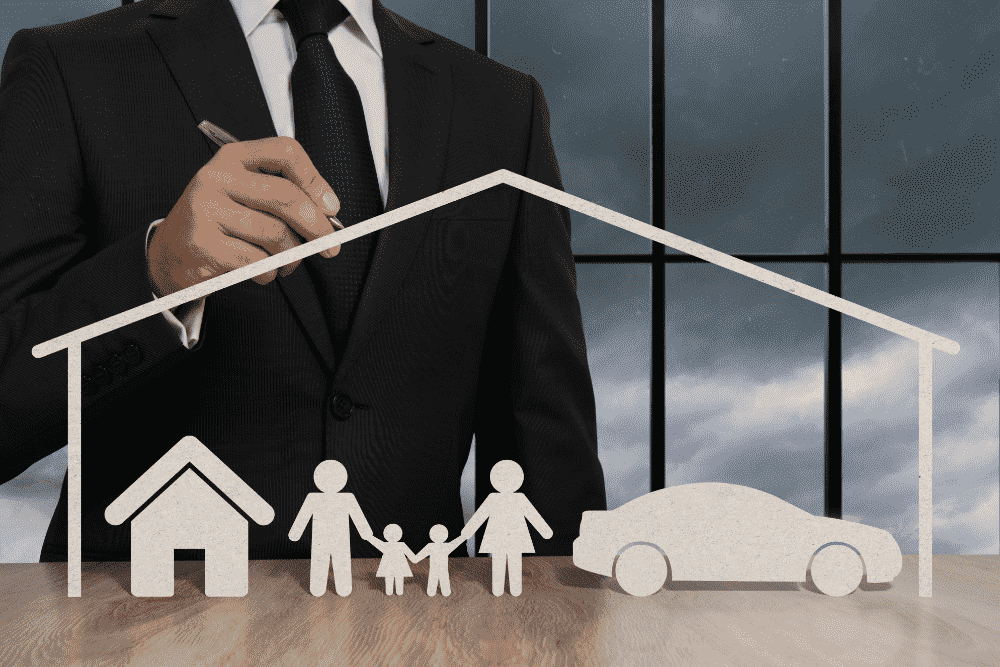 There are certain things we do every year.
Schedule our annual doctor's appointment.
Get in for an eye appointment.
Have the car inspected.
Take a vacation break.
But one thing, people often overlook is calling their insurance agent for an annual insurance review. 
Now you might be thinking, "I've never even heard of an insurance review. What are you talking about?"
Many people get their insurance policy in place and pay their yearly premiums without ever reviewing their policy with their insurance agent. As long as their rates don't go up, many people don't realize they should still have their policy looked over.
So, why should you take some time for an annual insurance "check-up?" 
By reviewing your insurance each year, you can eliminate gaps you might have in your coverage. And, you might find that by tweaking your policies or changing carriers you can save some money on your annual premiums.
Let's take a closer look at what an insurance review looks like to make sure your insurance is up-to-date and in good order. In this article, we'll discuss reviewing these insurance products:
Homeowners Insurance

Renter's Insurance

Auto Insurance

Recreational Vehicle Insurance

Personal Articles Insurance

Life Insurance
Homeowners Insurance Policy
Most people think that short of making a move into a new home, not much seems to change annually regarding their homeowner insurance policy. But that might not be the case.  
Here are some things you should consider regarding your homeowner insurance policy:
Home improvements
Have you made any improvements to your home over the last year? Added siding? Replaced windows? Remodeled a bathroom or kitchen? Home improvements should be noted on your insurance policy. 
      2. Structural additions
Over the last 12 months, it is important to note on your insurance policy if you have added a deck or a porch to your home. If you don't have those structures covered, they will not be covered if they are damaged due to wind, a storm, or some other perilous event.
     3. Additional buildings
If you added a free-standing garage, a carport, or a shed, you will need to add that to your policy. Again, if these structures are not noted on your policy, they may not be covered if they are damaged.
     4.Trampolines and Pools
Insurance companies need to know if you have a trampoline or pool on your property. If these recreational things are not listed on your policy and someone is injured while using them, your insurance policy will not cover their injuries.
     5. Dogs
This may seem funny to some people, but insurance companies need to know if you have a dog living at your residence. Some insurance companies will not write policies if you have certain breeds of dogs in your home. Dog bites can be covered by your insurance policy, and some insurance companies will not take a risk on those breeds known for aggressive behavior.
Renter's Insurance Policy
Just because you don't own your own house, doesn't mean you don't need to review your insurance policies. If you rent your living space, your renter's policy may also need to be updated. 
Renter's insurance does not cover the structure that you live in but covers the possessions that you own. Because of this, your renter's insurance policy will have limit amounts that reflect the value of your possessions.
If you have added furniture or appliances to the things you own,  you should check with your agent to see if your limit amounts need to be adjusted. By doing so, you will make sure all of your possessions are covered if something unfortunate happens to your belongings.
Auto Insurance Policy
Auto insurance can be an area of your insurance that has frequent changes. Consider these updates:
Have you added any drivers to your household?
Of course, when you add a new teenage driver, you call in to update your insurance. But there are other instances when you may need to add new drivers. 
For instance, if an older parent comes to live in your household, you will need to reflect that on your policy. Also, if an adult child comes to live with you after not being on your policy, you will need to list them as well.
Anyone who can drive and who lives at your residence needs to be added to your insurance policy.
     2. Has your driving usage changed?
In 2020, many individuals found themselves working from home more often and traveling less. If you are no longer driving to work, driving a shorter distance to work, or spending less time using your vehicle, you should note that with your insurance agent. 
The amount of time you use your car and the distances that you generally travel impact your premium amounts. If you are driving shorter-distances or less often, you might save money on your auto insurance.
     3. Did you retire?
Again, how often and how far you drive your vehicle regularly impacts your premium amounts. If you have retired, you should inform your agent so they can adjust your policy properly.
     4. Do you qualify for new discounts?
Insurance companies offer new discounts and programs every year. Unless you contact your agent, you may not realize that you qualify for a discount. You might also be able to participate in a telematics program – a program that uses a device to track your travel distances and the time of day that you drive. Participation in these programs often come with discounted rates. 
Recreational Vehicles Policy
Even if you house your recreational vehicles in your garage, they need their own insurance policy. This means you will need coverage for your boats, golf carts, and ATVs. 
Without stand-alone policies, your recreational vehicle's that are damaged by a fire, a storm, or some other perilous event will not be covered. They will also not be covered if they are stolen. 
If you have purchased any recreational vehicles over the past year, you should let your insurance agent know so that you can make sure they are covered.
Personal Articles Insurance Policy
An annual insurance review is also a good time to make sure that your special valuables are covered. Personal Article Insurance provides insurance that provides the replacement value of any extra valuable personal possessions that are destroyed, damaged, stolen, or lost. Here is a list of items you may want to have insured:
Jewelry

Firearms

Camera Equipment

Antiques

Stamp collections

Coin collections

Sports memorabilia

Sporting equipment

Fine art
Personal Articles Insurance is usually reasonably priced and provides the peace of mind that you will receive the full amount that each of these articles is valued at. 
Practically, this means that if you have a $5,000 ring, you will receive $5,000 if something happens to it. Or, if you have $15,000 worth of fine art, you will receive $15,000 if something happens to your art collection.
Life Insurance Policy
One final area that you should consider at the start of a new year is life insurance. If you already have a policy in place, you likely won't need to update it.
If, however, you do not have a policy in place, the start of the year is a good time to consider whether or not you need a life insurance policy. Depending on your stage of life and your age, it may be very important for you to get this coverage in place. 
While reviewing your other policies, it only takes a few minutes to inquire about purchasing a life insurance policy. Your insurance agent can help you assess what kind of policy you might need along with how much coverage would benefit you.
Knowing that your loved ones will be provided for if something should happen to you provides peace of mind. With just a short phone call, you can decide if purchasing life insurance is a wise decision for you and your family.  And like Personal Article Insurance, life insurance is more affordable than most people assume.
Ready to schedule your review?
If it's been a while since you've had your insurance reviewed, don't wait another minute to schedule something with your insurance agent. 
An annual insurance review will make sure that ALL of your possessions are covered in the case that something unfortunate occurs. Sadly, it's when something goes wrong that individuals find out that something they valued was not covered by their insurance policy.
At Baily Insurance Agency, we strive to provide the best coverage for our clients at the best price. By reviewing our client's insurance policies, we can often find ways to help them save money on their annual premiums.
If it's been a while since you have called in to talk with us, we'd love to hear from you. We'd love to add your story to the many others who by reviewing their insurance saved on their premiums and added greater peace of mind.
Related Articles:
Can I Get An Auto Insurance Quote? Information I Need For My Agent
Life Insurance 101 (What To Know Before Buying Life Insurance)