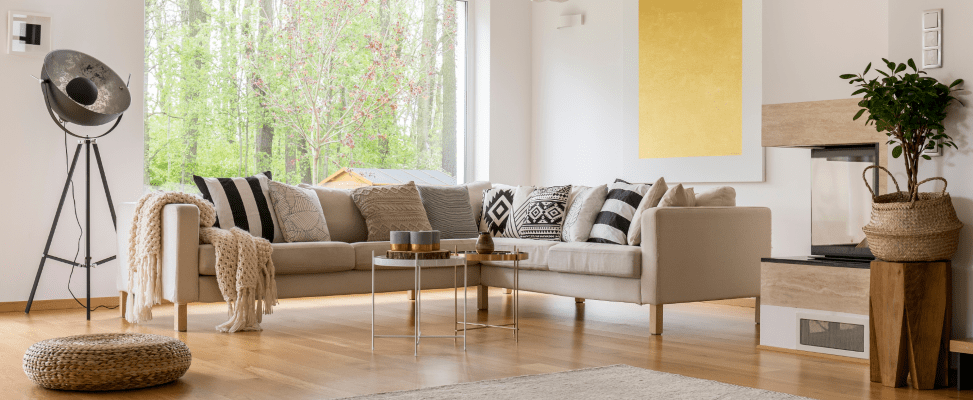 Back in my college days, I rented my first apartment. And before I signed the lease, my landlord made it clear that she expected me to have Renter's Insurance. As a young adult, I had no idea what Renter's Insurance was, what it would cover, and how much it would cost. 
Fast forward several years and here I am now. An insurance agent that helps clients with this insurance product every week! 
Perhaps you are like I was. Maybe you find yourself needing this coverage, but have lots of questions about it. Maybe you are wondering why your landlord is requiring you to purchase a Renter's Insurance policy.
To help you understand what you are purchasing and how it will protect you, I've written this short article to answer the most common questions I get about Renter's Insurance. 
After this five minute read, you'll walk away with answers to these 5 questions:
Who needs Renter's Insurance?
What does Renter's Insurance cover?
How much will this coverage cost?
How much coverage can I expect?
Who sells this product?
Who needs Renter's Insurance?
The answer to this question is simple: Anyone renting living space needs to purchase Renter's Insurance. 
With such a strong statement, most customers ask how I can give that response with such force.  
Here's why.
While your landlord will have insurance coverage for the actual structure you are living in, your belongings will not be covered if something happens to the structure. 
Put simply, if your residence catches fire, suffers a break-in, experience water damage, etc., your personal things will not be covered. You will simply have to replace them using your money.
What does Renter's Insurance cover?
Essentially, Renter's Insurance covers three things:
Your property

Emergency living arrangements

Liability
Your Property
Your Renter's policy will cover your property if it is damaged or stolen. Personal property includes all of the stuff that would fall out of your house or apartment if you turned your living space upside down and gave it a good shake. 
So, if your rented home has a small fire and smoke damages your furniture, your Renter's Insurance will cover the cost of replacing or cleaning your furniture.
Or if your apartment is broken into and your electronics are stolen, your policy will replace the items that were taken.
Renter's Insurance covers the cost of replacing or repairing your possessions damaged due to a covered loss.
Emergency Living Arrangements
Let's imagine that your apartment has a gas leak, and you have to leave immediately. 
Or maybe there was a small fire in your laundry room and because of the damage, you can't stay in your living space. 
Or a pipe bursts in your upstairs bathroom and causes damage in multiple rooms making your home unlivable until it's repaired.
Who will pay for the expenses you incur living somewhere else while your rental space is being repaired?
Without Renter's Insurance, you will have to pay out-of-pocket for your hotel expenses or short-term rental costs. 
With a Renter's policy, you can rest knowing that, in an emergency, insurance will provide the resources you need to arrange alternative living space.
Liability
If a person is injured in your rental home or apartment, your Renter's Insurance policy will cover the expenses related to that injury. 
Consider these scenarios. 
A delivery man suffers a bite from your dog, can you be held liable?

You have a guest over who slips and falls in your bathroom due to a wet floor, are you liable in this instance? 

You throw a New Year's Eve party, and an intoxicated guest gets into an altercation with your neighbor as they are leaving the party. 
Did you know you can be sued and held liable for each of the above scenarios? You face the risk of litigation whenever someone is hurt on the property where you are living. 
With Renter's Insurance, the insurance company covers the cost of litigation, settlements, and medical treatment resulting from an incident that happened on the property where you live. 
How much does Renter's Insurance cost?
Most people who don't have Renter's Insurance often tell me they haven't purchased it because they think it will cost too much. This could not be further from the truth.
Renter's Insurance policies range from $200 to $400 a year. Monthly that amounts to only between $17 and $35!
That's not much when you think how easy it is to spend that amount on one night at the movies or one dinner out! And yet, with that small amount, you can guarantee that you are covered if something catastrophic happens.
What impacts the cost of my Renter's Insurance policy?
Even though Renter's Insurance is very reasonably priced, three factors will heavily impact your final premium cost.
Your credit history
This has the biggest impact on your insurance costs. Insurance companies consider your credit history when you apply for any kind of insurance. Having good credit will produce a better premium cost for you.
Location of your rental
You can expect the amount of your premium to be influenced by the area where you live. If you live in an urban area, your premium will be higher. If you live in a rural location, your premium is likely to be lower.
Amount of coverage
While there are standard amounts of coverage offered by most insurance companies, you do have the ability to increase and sometimes to decrease your coverage amounts. This will also influence the cost of your premium.
How much coverage can I expect from my Renter's Insurance policy?
When you purchase a Renter's policy, you will notice the various limits or amounts that you will be covered for when you file a claim. Most policies provide:
$50,000 coverage of personal property
$20,000 coverage for loss of use (alternative living arrangements in an emergency)
$300,000 coverage for liability
$1,000 coverage in medical payments (per person injured on the property)
Again, for a relatively small amount of money, you can be certain that you have a significant amount of coverage if you have to file a claim.

Who sells Renter's Insurance?
Renter's Insurance is a form of homeowner's insurance. The main difference is that Renter's Insurance does not cover the physical structure of your home. 
That being said, you can purchase a Renter's Insurance policy from any company that sells homeowner's insurance. 
At Baily Insurance, we write Renter's Insurance policies with the following companies:
Our team has found that these insurance companies produce excellent coverage and customer service at a very reasonable price.
I need Renter's Insurance. What's next?
Now that you know how important this coverage is as well as how affordable it is, it's time to price out a policy. In a few short steps, you can have this insurance priced for you and quickly in place. 
First, give us a call so that we can take down all the pertinent information needed to provide you with a quote. Then, our team will price out your policy with several different insurance companies and call you back with your options. Finally, you choose the policy that's just right for you.
At Baily Insurance Agency, we insure numerous customers who need Renter's Insurance. We also help our clients with auto insurance, life insurance, and numerous other insurance products to help them protect their valuables. 
Our team is available any weekday to answer your insurance questions and help you put any coverages in place that you need. Get in touch with us so we can help you today!