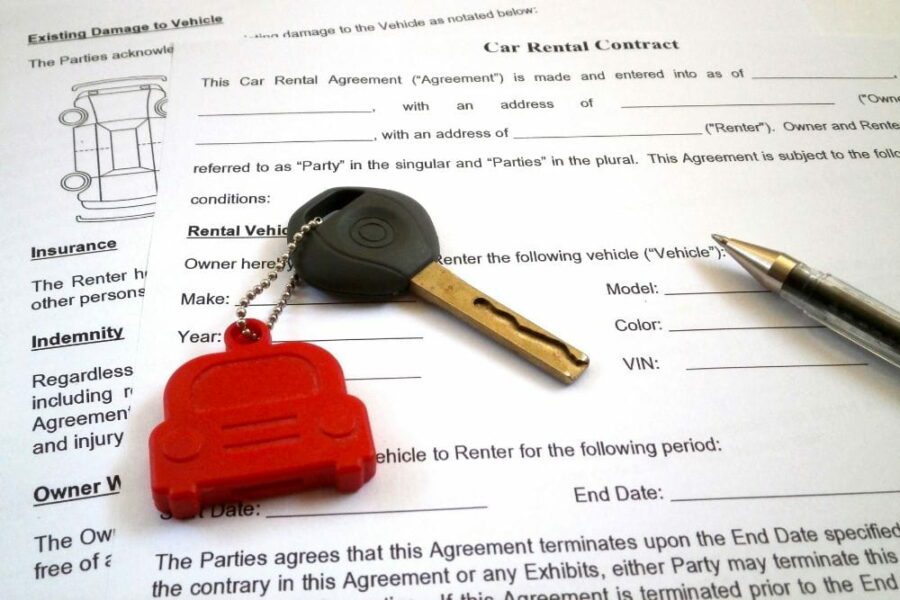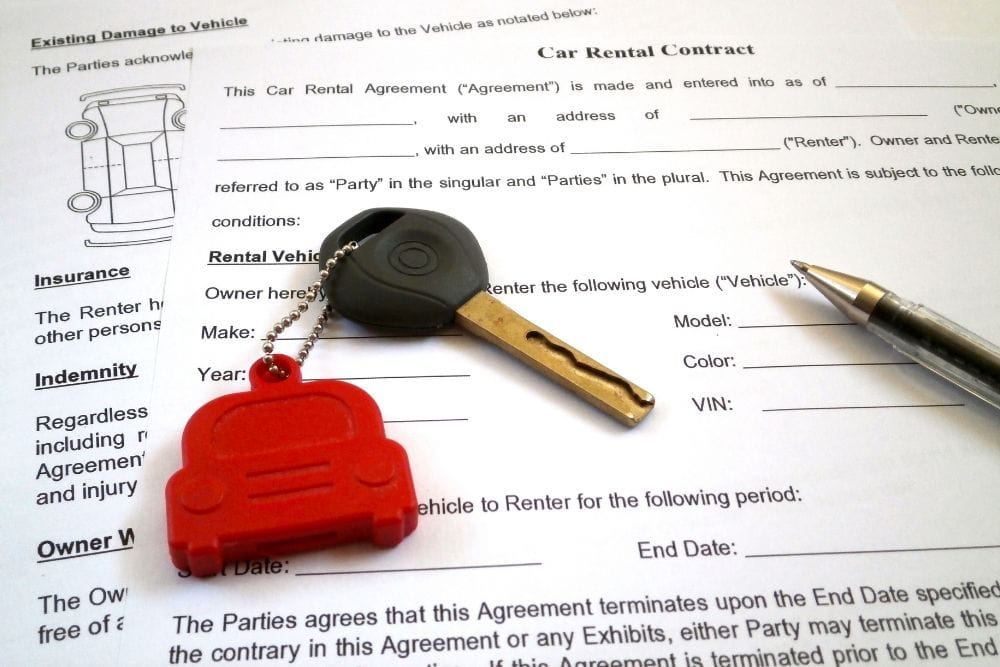 When we write an article for our learning center, we focus on answering your questions. 
However, this time I'd like to change things up a bit. I have a question for you. Here it is.
How would you get around if you were in a car accident and your car ended up in the shop?
For most people, their car is indispensable. And especially living in a rural area like Ligonier or Waynesburg, taking public transportation or just hoofing it isn't really an option. 
After an accident, many people end up lining up rides to get where they need to go.
But I'd like to tell you about another inexpensive option that can help you if you find yourself carless due to an accident.
By adding an additional coverage to your auto insurance policy, you can add a rental reimbursement endorsement to help you get from point a to point B after a fender bender.
This article addresses the most important things you need to know about rental reimbursement, including:
What is rental car reimbursement?

How much will it cost to add rental reimbursement to my auto insurance policy?

Does my insurance provide coverage for rental cars?

How long can I use a rental car and be reimbursed if my car is totaled?

If my car breaks down, do I have rental coverage?
What is rental car reimbursement? 
This past January, one of our clients, Shirley,  had an unexpected encounter with a deer. Unfortunately, the deer had the upper hand and caused significant damage to the front end of her vehicle.
The mechanic could not repair Shirley's car for six weeks following the accident because of supply chain shortages. And after the parts finally came in, it took the mechanic two additional weeks to make the necessary repairs.
Fortunately, Shirley had rental car reimbursement on her policy. 
Rental reimbursement covered a rental car for up to $30 a day for 30 days. While it didn't cover the entire time Shirley's car was in the shop, imagine what it would have cost if she had to pay out of pocket for a rental car. 
And since most vehicles are in the shop for less than two weeks, a rental reimbursement endorsement will cover the entire cost of a rental car while the mechanic is repairing your automobile.
How much will it cost to add rental reimbursement to my auto insurance policy?
The cost to add rental reimbursement will depend primarily on two factors.
1. Amount of coverage 
When you add rental reimbursement, you will have options regarding the amount of daily coverage. Most policies will let you opt for $20 to $50 of coverage per day. 
When making this decision, you'll need to consider what kind of vehicle you'll need to rent. 
For instance, a single person may only need a compact car rental if their vehicle is out of commission. However, if you currently drive a Suburban and tote four small kids around, you'll need a larger rental vehicle. A minivan rental is going to cost more than a compact car.
2. Your insurance company
Each insurance company prices the rental reimbursement endorsement differently. An independent insurance agent can quote your policy with multiple insurance companies to see if you would save money somewhere else.
I've seen policies with rental reimbursement costs as little as $8 a year. I've also seen policies that add $50 a year for this coverage. The only way to determine pricing is to ask your agent to quote your policy with the endorsement added.
Does my insurance provide physical damage coverage for the rental car?
Let's say you've had an accident and now need that rental car. Does your auto insurance cover the physical damage to the rental car?
Rental reimbursement is only available on policies with comprehensive and collision coverage. Comprehensive and collision coverage always carries over to your rental vehicle.
If you cause damage to a car you are renting while your vehicle is in the shop, your insurance will cover the damage as long as your policy has comprehensive and collision coverage. 
This is the case anytime you rent a car. Your insurance policy covers your rental as long as you have comprehensive and collision coverage.
If, however, you rent a car and only carry liability on your car insurance, you will not have insurance coverage if you damage the rental vehicle. 
If your car is totaled, how long can you use a rental car?
I feel like I need to mention a caveat of rental reimbursement. 
Insurance companies treat totaled vehicles differently than vehicles that can be repaired. If a car is totaled in an accident, the insurance company will only provide a rental car for three to five days. Then, you will need to return the vehicle or pay for it out of pocket.
Check with your insurance agent to find out how your insurance company handles this situation. 
If my car breaks down, do I have rental coverage?
Another question I get about rental reimbursement coverage is this: If my car breaks down, do I have rental coverage.
No. You will not have coverage if your vehicle is in the shop because of mechanical failure. Rental reimbursement only kicks in if your car is in an accident. 
Have you recently reviewed your auto insurance policy?
Insurance companies often add new coverages or update their coverages each year. If it's been a while since you've talked with your insurance agent about your policy, you should consider scheduling a review.
During an insurance review, your agent should advise you about coverages available to you – coverages like rental reimbursement.  
Your agent should walk you through a series of questions to help you determine what coverages you want added to your policy. For a few dollars a year, you may be able to add an endorsement that could end up saving you hundreds of dollars later.
And if you're working with an independent insurance agent, you can get multiple quotes at one time. Then you can pick the policy that best meets your expectations.
Choosing Baily Insurance as Your Insurance Advisor
At Baily Insurance Agency, we are committed to doing much more than selling insurance. Rather than salespeople, we act as advisors.
Our team is dedicated to helping clients save money while creating a robust insurance package uniquely designed for their circumstances.
If you have questions about your auto or homeowners insurance, we'd love to talk with you. We want to thoroughly answer your questions so you understand just what you're buying. And we want to give you the peace of mind that what matters most to you is well protected.
Give us a call today at (724)627-6121 or (724) 238-9508. Or fill out the form below and one of our advisors will get back to you.