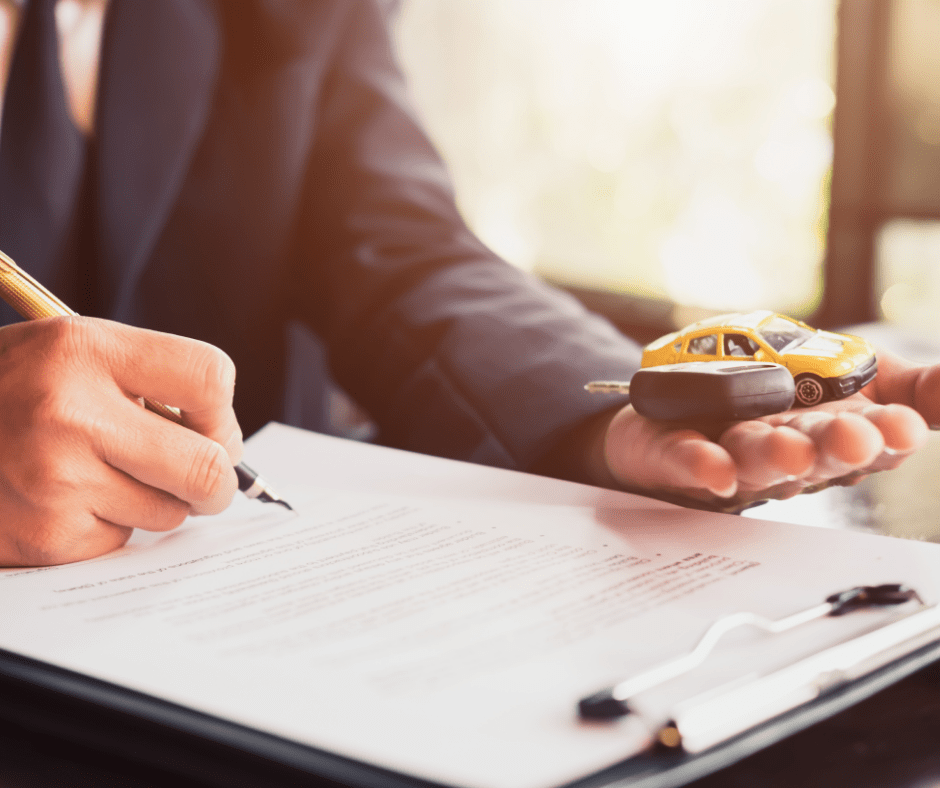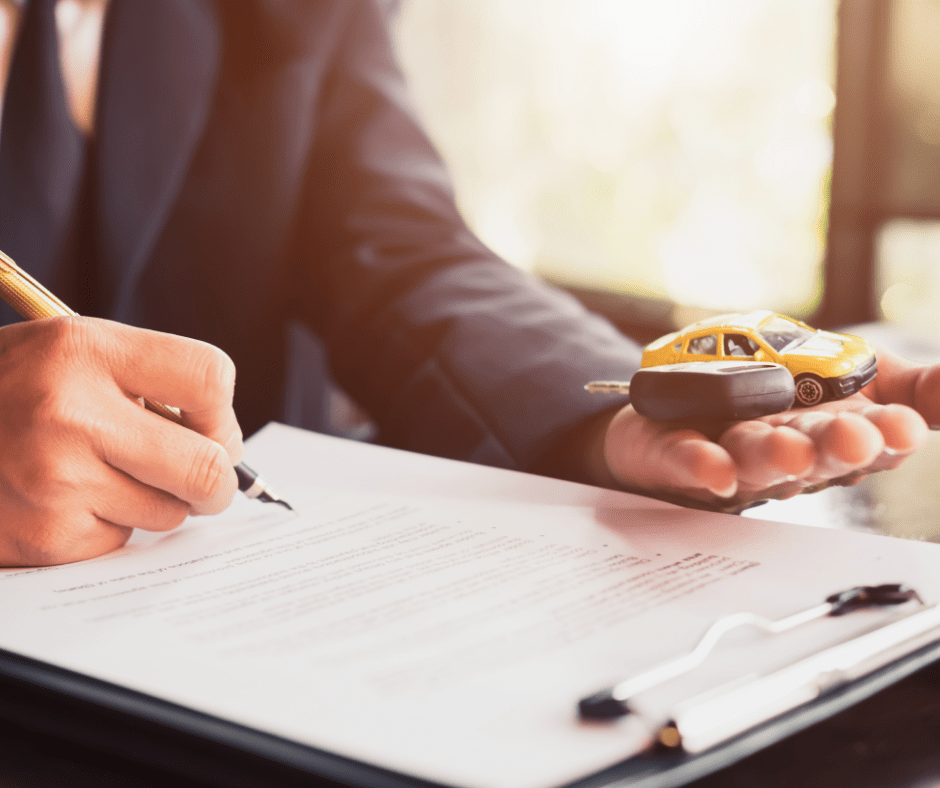 Quoting car insurance is a rather straightforward and simple process. At least that's how it is when you have all your information gathered and ready before speaking with your insurance agent.
When your information is incomplete, the insurance process can get delayed. And, you might not be able to get quotes from all the companies at your independent agent's disposal. 
To make this process smooth and easy, I've compiled a list of information you will want to have ready before you pick up the phone to call for a quote. I've also outlined what you can expect from Baily Insurance when you give us a call.
As an independent insurance agency, we have many companies that we work with to provide our customers with the coverage they need at the best price available. For 140 years, we have been working with our clients and looking for potential discounts and ways to tweak their policy to help them get a premium rate that they are satisfied with!
In this article, I will give you a checklist of information that you will need before calling your agent to begin the quoting process. I will also outline five steps you can expect as we find the right policy for you.
Personal Information
Missing personal information is the biggest stopper for getting your insurance quote. I can't state strongly enough just how important it is to gather all of this information before calling for your quote.
You will need to provide the names of each person to be listed on the policy and your home address. Beyond that, you will need to gather driver's license numbers, birth dates, and social security numbers.
Drivers License Numbers
For your quote, you will need driver's license numbers for each person who will be listed as a driver on your policy. This means you will need this information for every individual who lives in your house and is a licensed driver – even if they will not regularly drive your vehicle.
Date of Birth
You will also need the date of birth for everyone in the household who will be listed on your policy.
Social Security Number
While not every insurance company requires your social security number, many companies do. You will only need the insured's social security number as well as their spouse's social security number if they are married.
Vehicle Information
The insurance company will obviously want to know about the type of vehicle you will be insuring. You will need the following information for each vehicle you want to list on your policy:
Year
Make
Model
Vin #
Current mileage
Usage Information
Finally, each insurance company will want to know what each vehicle on the policy will be used for – work or pleasure. If you are insuring a vehicle that your college-age child is going to be driving to their university, the insurance company will also need that information. The insurance company wants to know specific details about how much the car will be used.
Type of Usage
You will need to inform the insurance company if your vehicle will be used for work, for school, or for pleasure. Be sure to have information about the distance of your work or school commute, as well as, how often you will be using the vehicle for these purposes. 
If your commute to work is under 3 miles, the insurance company will calculate your premium at a lower rate than a longer commute. There are a few companies that give this rate even if your work commute is 5 miles or less. 
Also,  if you have a college-age child on your policy who will be driving their car to their university, the insurance company will need to know if your child will be living on campus or commuting to and from school. You will need to provide the distance from your home to the university.
Miles per year
You will also need to provide an estimate on the total number of miles each vehicle is driven per year. For vehicles that are driven under 8,000 miles per year, you can expect to have a discount on your premium.
Current policy information
The last information you need for a quote is the information from your current policy. If you are working with your current agent, your agent will have access to this information. 
If you are looking for a quote from another agent, you will want to have your policy in hand when you call for a quote.
If you are working with a new agent, they will need to know which insurance company currently insures your vehicle. Your agent will also need the limits on your current policy. Because it's hard to remember these limits on your own, having your policy in front of you will make finding that information easy.
I've gathered my information. What comes next?
Now that you've gotten all your information together, here is the 5-step process you can expect as you work with your agent to find the right coverage for your vehicles.
#1 Call your insurance agent to begin the quoting process.
If you are happy with your current agent, you can just give them a quick call and inform them of any changes that will need to be made to your policy. 
For instance, if you need to add a teen driver, your agent will need additional information for your new driver. Or, if you need to add a new vehicle to your policy, they will also need information about that vehicle. 
If you are dissatisfied with your insurance agent or your auto insurance renewal quote, you should gather all of the information listed above before making the call to a potential agent. Once you get them on the phone, you can start the process of getting a new quote.
#2 Your agent will take your information. 
Usually, this part of the process does not take very long if you have done the work ahead to gather all of your information. You can expect a 15 or 20-minute phone call with your agent. 
If you would like face-to-face interaction, you can also stop into the agency to give your agent the information.  You shouldn't expect that visit to be very long either.
#3 Your insurance agent will enter your information into a comparative rater. 
Now you might be asking, "What is a comparative rater?"
Well, when working with an independent insurance agent, your agent will want to quote your policy with several insurance companies. 
Your independent agent has access to a comparative rater that will produce quotes from the insurance companies they are appointed to write policies with. Your agent will use this tool to put all your information into one location and receive quotes from those various insurance companies all at one time.
Because it takes time to enter all of your pertinent information, your agent will need to call you back after entering all of your information. 
#4 Your insurance agent will call you back with quotes.
Now that your agent has several quotes for you, your agent will compare the quotes and call you back with the best two or three quotes. At this point, your agent might also inform you of any discounts you might qualify for or advise you on any changes you might want to make to your policy to save extra money. 
In terms of discounts, your agent might suggest bundling your car insurance with your homeowners to get a better rate. They may inform you of discounts available if you have anti-theft devices added to your vehicle or if your student might qualify for a good student discount. 
Your agent might also suggest that you change your deductibles to lower your rates. As a trusted advisor, your agent will help you understand the ramifications of making any changes to your policy.
You should expect your agent to help you find all the ways you can lower your costs and still have the coverage that you need for your vehicles.
#5 You make your decision.
Once you have all the quotes before you, you will need to decide if you are happy with your options. If you are, your agent will ask you to sign your policy and make a down payment. If you are working with your agent over the phone, you may be able to sign your policy electronically. 
After you have signed your policy, your insurance company will automatically send you a renewal for the next policy year. If it has been two or more years since your agent has quoted your policy, it is a good idea to call them for a quote. There may be ways that you could be saving money on your policy.
Ready to get your auto insurance quote
Now that you know what you need and you know what to expect, I hope you're feeling ready to start the process of getting the best quote for your auto insurance at the best price.
At Baily Insurance Agency, we help our clients with all of their insurance needs – home and auto, commercial insurance, employee benefits, and life insurance. We work hard not only to get our clients great premium rates but also to advise and help them find long-term ways to save money on their insurance needs.
Our agency is also committed to building relationships with our clients. We enjoy getting to know our customers and walking with them through life's many changes. Our customers become more than just customers – they become friends.
If you'd like to start your insurance journey with us, we'd sure love to talk with you. Just give us a call or let us know you'd like to request a quote. We're looking forward to hearing from you!