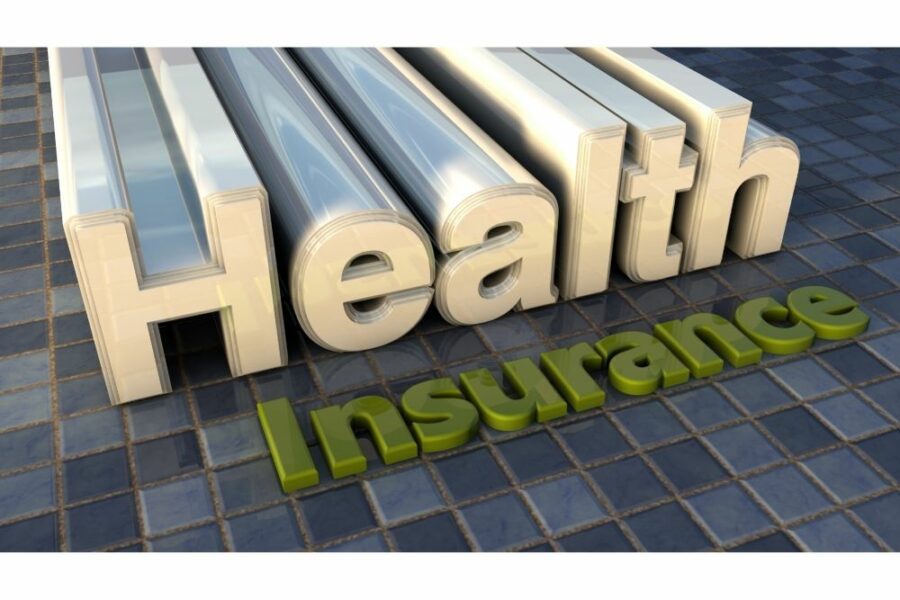 We're rounding the corner to the end of the year. And with December and January on the horizon, many businesses are getting ready for their annual group health insurance renewals.
Over 70% of businesses renew their group health insurance during these two months.
With routine increases in health insurance, many businesses are beginning to examine various group health insurance companies to see if a different program might better suit their business's needs.
If your business is located in Pittsburgh, you're probably familiar with Highmark Blue Cross Blue Shield. A stalwart in group health insurance, Highmark is an insurance provider that many companies use for their group health coverage.
And many of our clients are enrolled as members of a Highmark group health plan. 
So why is it we choose Highmark as one of the top options for our clientele? Should you consider placing your group health with this long-lasting company?
In this article, you'll find six great reasons to consider using Highmark BCBS for your group health plan. These reasons include:
Highmark is a Blue Cross Blue Shield affiliate.

Highmark members have access to premier doctors, facilities, medical programs, and pharmacies all over the United States.

Highmark Community Blue and Performance Blue products offer less expensive coverage while still offering exceptional medical care in the Pittsburgh region.

Highmark offers additional group health products for employers.

Highmark is known for excellent customer service.

Highmark is dedicated to the Pittsburgh region.
About Highmark
Highmark is part of Highmark Health Enterprise, a Pittsburgh-based health and wellness system.  This corporation also operates United Concordia, HM Insurance Group, and the Highmark Foundation.
Highmark serves over six million members in Pennsylvania, Delaware, West Virginia, and Western and Northeastern New York. With its large membership, Highmark is the fourth-largest Blue Cross Blue Shield affiliate in the nation.
#1 Highmark is part of Blue Cross Blue Shield.
Blue Cross Blue Shield (BCBS) has been providing health care coverage since 1929. The BCBS system is a national network of providers. No matter your zip code, BCBS will have a local provider nearby to help with your medical needs.
For employers, this is an especially attractive feature of working with Highmark. As a BCBS member, your employees can utilize health care facilities all over the states.
As a Highmark member, you can easily find a provider to help you if you are traveling and need urgent care. The little BCBS emblem on your insurance card will be easily recognized by providers everywhere!
#2 Highmark members have access to premier doctors, facilities, medical programs, and pharmacies all over the U.S.
As part of the BCBS system, your employees can get specialized care at some of the finest hospitals in the United States.
Highmark members can get care at hospitals like Cleveland Clinic or Johns Hopkins. 
If your employees live near West Virginia, they can also receive care at Ruby Memorial Hospital in Morgantown and other WVU Medicine providers.
If you purchase one of Highmark's high-level insurance products, hospitals in the UPMC system will also be in your network of providers. This means that you can use practically any provider in southwestern Pennsylvania.
And if you need prescription medication, Highmark has contracts with pharmacies all over the United States. Even if you're vacationing in another state, you won't have any problem finding a pharmacy in the Highmark network.
#3 Highmark Community Blue and Performance Blue can be less expensive while still offering exceptional options in the Pittsburgh region.
Highmark Group Health offers several plans to employers. The best plan for your business will depend on your business's group health goals and budget.
Two of Highmark's less expensive options are its Community Blue and Performance Blue products. These products limit the network of providers in the Pittsburgh area. All hospitals, doctors, and facilities in the Allegheny Health Network are included in that network.
In addition, all Highmark members can get care at UPMC Children's Hospital and UPMC Western Psychiatric Hospital. These hospitals are always in Highmark's network.
#4 Highmark offers additional group health products for its members.
Like many group health insurance companies, Highmark also offers group vision, dental, and pharmacy plans.
If you purchase your group health insurance with Highmark, you may be able to purchase these additional insurance products at a discounted rate.
#5 Highmark has excellent customer service.
Highmark's customer service comes with all the bells and whistles. From its online member portal to integrated HSAs and HRAs to a dedicated service team, Highmark is committed to taking good care of its members.
No preauthorization required
One highly valued feature of Highmark products is that they typically don't require preauthorization. If you need to have a procedure done or need to see a specialist, you don't usually have to go through a lot of red tape beforehand.
Dedicated service team
Another great component that Highmark offers is dedicated customer service providers for larger groups. This guarantees a team of individuals who are assigned to service your group exclusively. 
Integrated HSA or HRA
Highmark also offers its group health insurance clients integrated HSA or HRA plans. Because your employees' HSAs or HRAs are integrated, they won't need to turn in their EOBs to get reimbursed. 
However, it's worth noting that if you move your group health insurance to another insurance company, you will also need to change your HSA or HRA provider.
#6 Highmark is dedicated to improving the Pittsburgh region.
Highmark is well-known for its contribution to the Pittsburgh region. Giving millions of dollars to charitable causes each year, Highmark is committed to improving the health and wellness of Western Pennsylvania.
How do they do this?
The Highmark Foundation offers grants to organizations that are making investments in prevalent health issues in our area. This funding focuses on initiatives that address chronic illnesses, including heart disease, cancer, obesity, diabetes, stroke, and arthritis. 
This organization also makes contributions in areas related to family health. "These issues include maternal health, bullying prevention, adult and childhood obesity prevention, adolescent health, mental health, family-centric nutrition, physical activity programs, and programs focusing on seniors."
The Caring Place
An extraordinary program that Highmark provides for the Pittsburgh region is known as The Caring Place. Founded in 1996, The Caring Place is a center for grieving children, adolescents, and parents who have lost an immediate family member. 
Seeing a gap in care for families and especially children suffering this kind of loss, Highmark helped to form this healing place. From its founding, Pittsburgh's beloved Fred Rogers acted as the honorary chairman of The Caring Place until his death in 2003.
We're looking at group health insurance options for our company. How can we choose the best provider?
If you're in the process of renewing your group health insurance, let me assure you that there are numerous options for your company to consider. 
While selecting your group health insurance company is an essential part of the buying process, it's not your only consideration.
Your employee benefits advisor should have several tools to help you manage your group health insurance costs. As the second or third highest operating expense after payroll, most employers are eager to maintain or lower their group health insurance premiums.
So, what are those tools that can help you control your costs?
Creative solutions that include higher deductible health plans, limiting your provider network, utilizing HSAs or HRAs, or even self-funding are all potential ways to take control of your group health plan.
And these are just the tip of the iceberg when it comes to establishing a long-term plan to manage your group health insurance.
If you'd like to create a robust employee benefits program and, at the same time, keep your costs well-managed, please let me know! 
I have been in the group health industry for more than 25 years and would love to share my insight and expertise. 
I am looking forward to connecting with you!