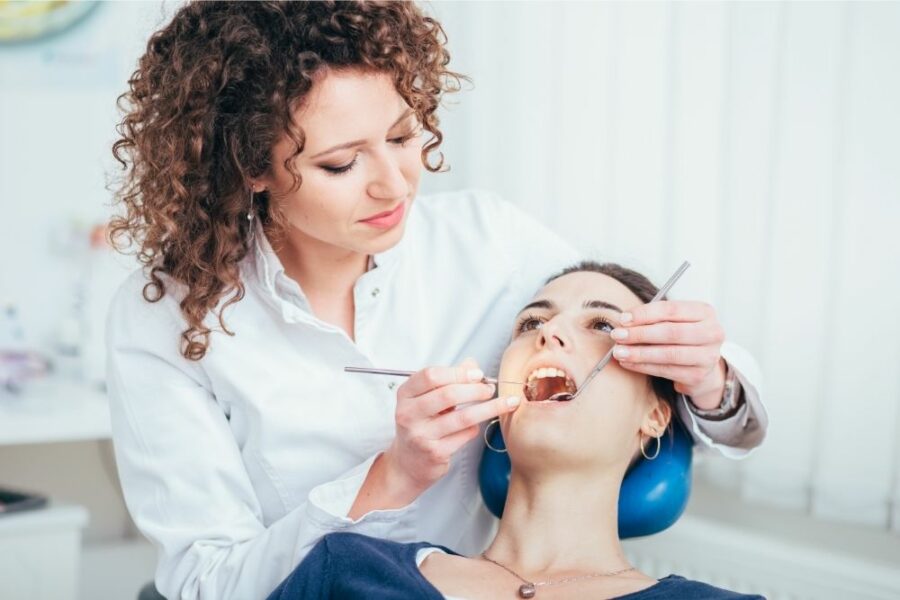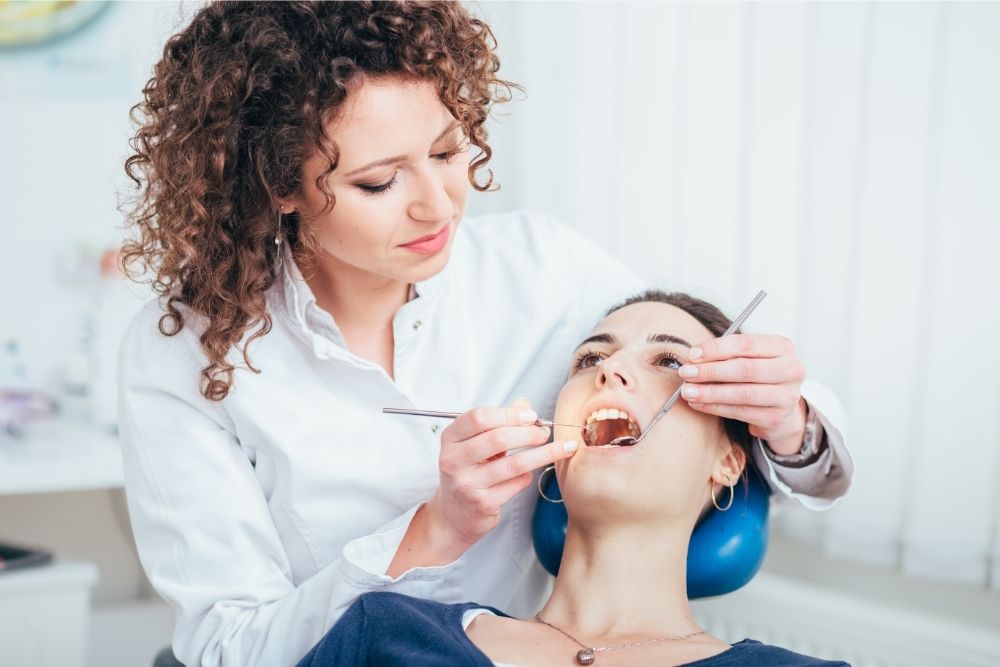 Does your business offer dental insurance for your employees?
While most employers generally offer health insurance, additional coverage for dental care is often provided too. 
Dental insurance is the second most sought-after health benefit that companies offer.
However, the vast majority of employers with less than ten employees never check into adding this option to their employee benefits package.
Many small companies don't realize that dental insurance is an option for them. They think that this option will be too expensive for their budget or that there aren't insurance programs designed for small businesses.
That's just not true!
Dental insurance is available to companies of all sizes. If you have two employees or two thousand employees, there are dental products designed to meet the needs of both the employee and the employer.
And if you want to be competitive in finding quality employees, no matter the size of your business, you need to offer a robust employee benefits package.
Before I meet with a client to discuss adding dental insurance to their employee benefits program, it's helpful for the client to have a framework about this coverage before talking about it.
This always makes that first conversation more productive.
So whether you're a company of two employees or that business with two thousand employees, here are the top five things you should consider before talking with your employee benefits broker about adding a dental insurance program for your employees. 
And if you already have this coverage in your package, you still may want to read through these considerations. That way, you'll be better prepared when you meet with your broker before your next renewal.
The most important things you need to know about dental insurance benefits include the following:
Sometimes you can add dental insurance with your existing group health insurance company.
As the employer, you can offer dental insurance as a voluntary product – allowing your employees to pay for the coverage and limiting your costs.
Not all dental insurance products cover the same things. Some act more like a discount card than traditional insurance.
Educating your employees about their dental insurance is essential if you want to keep them satisfied and help them take advantage of their insurance.
Dental insurance often has add-on products for orthodontic care or dental implants for an additional cost.
#1 You can sometimes bundle your group dental insurance with your group health insurance.
Group health insurance providers often offer supplemental insurance products like dental insurance. If your provider offers dental coverage, you may be able to add dental coverage to your package at a discounted rate.
At the same time, many insurance companies deal solely in supplementary insurance products like group vision, dental, life insurance, etc. 
Your broker is the key player in helping you find the right product for your business at the best price. 
For the most satisfactory experience, you need a broker who is well connected in the group benefits market. With expertise and connections, your broker can identify the best options for your group.
#2 You can offer dental insurance to your employees as a voluntary product.
Many employers, especially small employers, don't have the resources to fund a dental insurance program for their employees fully. But, that doesn't mean they can't offer dental insurance.
Many supplemental insurance products such as dental insurance can be offered as a voluntary product – an insurance product that your employees have the opportunity to enroll in and pay for out of their funds. 
Most voluntary insurance products require that a certain number of your employees take advantage of enrolling in the product. 
If you offer dental as a voluntary product, the insurance company will likely limit the number of insurance plans offered to your employees.
The cost for voluntary dental coverage may also cost a little more than a fully-funded group dental product. The additional cost will only run about 5% more.
#3 Some dental insurance programs don't provide insurance benefits but instead offer a discount on dental procedures.
Most of the complaints I get from dissatisfied employees regarding their dental insurance is that it doesn't cover their dental expenses. Most times, this complaint stems from a misunderstanding about the type of coverage they have.
Some dental insurance products function as a "discount card."  Your employees will receive a discount on procedures at the dentist with a discount program, including routine cleanings, X-rays, fillings, crowns, and root canals.
These discounts usually only amount to 10% off the cost of the procedure.
Dental insurance, however, fully covers many procedures. For instance, routine care like cleanings, fluoride treatments, and X-rays are covered 100% by the insurance company. 
If an employee needs more extensive dental work like fillings, root canals, or crowns, they can expect only to pay 50% of the cost of the procedure if they have traditional dental insurance.
If you consider adding dental insurance to your benefits package, be sure you know what you are purchasing. 
Many employees end up unhappy if they think they are receiving traditional insurance but only have a small discount on the cost of their dental work.
#4 Educating your employees about their dental insurance is essential…otherwise, you can end up with unhappy employees.
When you provide dental insurance for your employees, you will need to allot time to educate them about their insurance program. Each insurance program operates differently and varies in what is covered.
Dental Networks
You will need to explain to your employees if they need to work with dentists in a particular network. 
You will also need to let them know if they need to select primary care dentist for all their dental care or if they are free to choose any dentist in their network. Part of this education should include how to find a dentist in the appropriate network.
Pre-approval 
Some programs require members to get approval before switching to another dentist. If they don't seek pre-approval, procedures will not be covered.
You will also need to inform your employees if they need pre-approval for dental procedures. Not all dental insurance packages require this, so you will want to be clear with your employees about what they need to do before scheduling a dental procedure.
Dental Costs
You will also need to educate your employees about how their insurance will impact the costs of their procedures. Some dental insurance covers routine care at 100%. Others only cover a portion of the costs.
Some programs cover 80% of non-routine dental procedures like fillings or X-rays. And some offer limited coverage for more extensive procedures like root canals or crowns. 
You will need to educate your employees about what they can expect to pay out-of-pocket for their dental expenses.
Along with understanding their costs, employees will need to know how to file a claim on their insurance. For some plans, the dentist will file on behalf of the employee. For others, the employee will need to submit documentation to the insurance company.
#5 Many dental insurance products offer additional coverages at an additional cost. 
While most employees want dental insurance that will cover their preventative care and dental procedures, many are also interested in additional coverage for orthodontic care, dental implants, or extra pregnancy care.
Depending on the needs of your employees, you may want to consider adding one of these additional coverages.
Orthodontic Care
Many families with multiple children desire insurance for orthodontic care. Orthodontic care costs thousands of dollars per individual, and many families are interested in paying extra for their dental insurance to help with this expense.
If your company has not had dental insurance in the past and you want to add orthodontic coverage, you may have a waiting period before qualifying for orthodontic coverage.
Keep in mind that you may not automatically be eligible for this add-on coverage.
Want to talk about adding dental benefits to your program?
As noted above, this list is a starting point for talking about adding dental insurance to your employee benefits program. Hopefully, you generated a list of questions alongside these considerations to ask your broker about what's possible for your company.
But dental insurance is just one small part of creating a robust employee benefits package. Group health, vision insurance, life insurance, and other ancillary products can all add to an attractive benefits package for your employees.
But with rising health care and insurance costs, how can your business afford to provide these things for your employees? 
To do so requires expertise, established relationships with benefits companies, and a touch of creativity. 
Our team helps businesses develop a long-term strategy for their group benefits program through established relationships in the benefits arena. 
We understand that every business has unique needs and that group benefits are not satisfied with a one-size-fits-all solution.
We also understand that group insurance benefits are expensive and that many businesses struggle to provide the package they genuinely want for their employees. Their approach to benefits is often reactive, responding to annual rate increases by cutting benefits and raising deductibles.
We don't think it has to be that way. By taking a strategic approach, we believe that every business can control their benefits costs and continually provide competitive benefits for their employees.
Schedule an Appointment Today
If you are looking for a broker to help you establish a robust employee benefits package, our agency has been working in this industry for well over 100 years. 
If you would like to meet with our team to discuss your employee benefits needs, stop by our "Contact Us" page to let me know you'd like to schedule a brief fifteen-minute meeting. We know your busy and don't want to waste your time if our agency is not a good fit for helping your company.
In fifteen minutes, we can determine if working together might benefit your organization. 
Looking forward to connecting with you!
Aaron