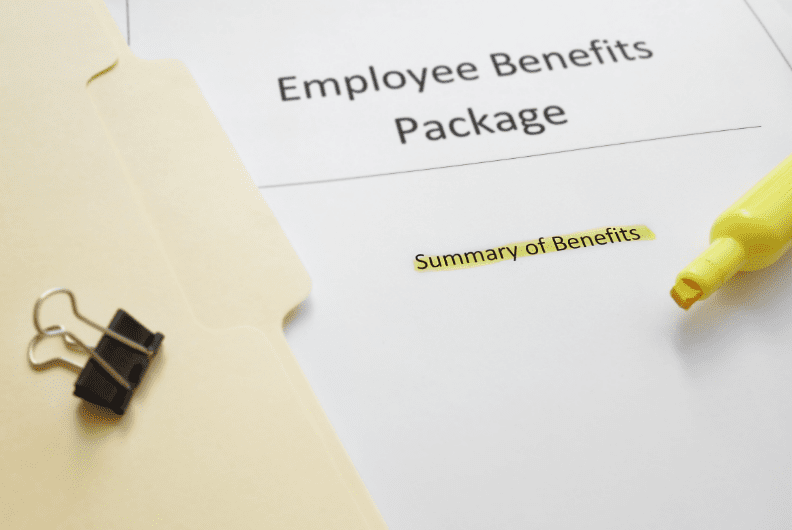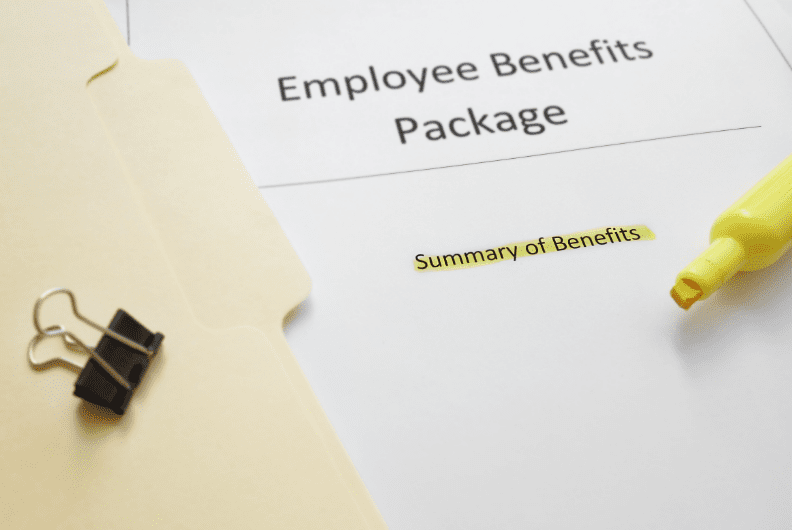 Employee benefits are a significant expense for employers. In fact, employee benefits often account for 30% of an employer's labor costs. That's a substantial investment in your employees!
The most costly benefit that employers contribute to is group health insurance. Group health insurance is usually an employer's 2nd or 3rd largest expense. And on average, in the United States, employers pay just under $6,000 annually for their employees' benefits.
With benefits being such a high cost to employers, how can employers make the most of the money they have allocated toward employee benefits? 
How can an employer stretch their employee benefit dollars into a robust benefits plan for their employees?
One underutilized solution to increasing the benefits you offer to your employees is the addition of voluntary insurance products to your employee benefits package. 
In the United States, around 60% of employers offer at least one voluntary product. That means that 40% of employers are not taking advantage of this cost-effective solution to add desired benefits to their employees' employee benefits package.
I've been in Employee Benefits for over 20 years at this point. In the last few years, I have been encouraged by many of my clients who have started to use voluntary benefits to create a robust benefits package for their employees. 
These clients have provided great products that add additional protection for their employees and increases their employee satisfaction.
To help you get a clear understanding of why you should consider offering your employees voluntary benefits, I have written this article for you. In this article, I answer:
What are voluntary products?
What are the different kinds of voluntary products employers offer?
What are the benefits of voluntary products?
When you finish this article, you will have a clear picture of why you need to give serious consideration to adding voluntary benefits to your employee benefits program.

What are voluntary products?
If you are an employer, you most likely offer group health insurance to your employees. 
Under the Affordable Care Act, if you have 50 or more full-time employees, you must offer group health insurance. If you don't, your business can face hefty fines.
Unlike the required group health products that you have to offer your employees, employers are not required to provide voluntary products. Voluntary products are extra insurance products offered by employers to their employees at a reduced rate. Often these products are referred to as voluntary benefits.
In short, 
Voluntary products are offered by their employer but not paid for by their employer.

Employers can offer a selection of voluntary products to their employees.

Employees have the option to purchase or opt-out of voluntary products.
Practically, the way this looks is this. Your Employee Benefits Advisor will set up various insurance products that you can make available to your employees. 
Like ordering off of a menu, your employees can then select any of the products they want. They can pick and choose. 
Then, each month, you will make sure that the correct amount is deducted from their paycheck to pay for their chosen products. 
What are the different kinds of voluntary products that employers offer their employees?
There are a whole host of voluntary products or benefits you can offer your employees. Some of these products are frequently offered by employers. But, new voluntary benefits are emerging all the time.
The most common voluntary products offered are:
Vision benefits

Dental benefits

Term-life insurance
Other voluntary benefits include:
Accident insurance

Cancer insurance

Critical illness insurance

Short-term disability insurance

Long-term care insurance

Hospital indemnity insurance

Legal insurance

Identity theft insurance

Travel insurance

Pet insurance
What are the benefits of voluntary products?
The benefit of offering voluntary products is two-fold. There are benefits to both the employer and the employees.
1. Benefits for employers
If you are an employer, offering voluntary products to your employees can help you create a more robust Employee Benefits package, retain good employees, and attract new talent to your organization.
A robust employee benefits package
As an employer, you know how expensive it is to offer health care for your employees. Group health insurance is often the 2nd or 3rd highest operating cost outside of payroll.
With the investment you make in your employees' group health insurance, having the financial resources to offer your employees additional benefits can be challenging. 
With voluntary products, you have the opportunity to offer your employees additional coverage without minimal to no extra cost to you. 
Your employees will pay fully for any voluntary products they wish to purchase. You will only need to set up automatic withdrawals from your employees' paychecks and direct those funds to the insurance company.
Use of a Benefits Administration System
One benefit that employers often receive when offering voluntary insurance products is using a benefits administration system. In the HR world, this is often referred to as a "ben admin system."
A ben admin system is a software system that manages employer-sponsored benefits. Using a ben admin system allows your employees to make their benefits selections digitally when enrolling in your benefits program. 
These systems speed up the process of enrolling employees. This method is much faster than enrolling through a paper-based process. It also helps to lessen human error that occurs when manually enrolling employees.
A Ben Admin Systems streamlines enrollment and makes it a much smoother process.
If you don't offer voluntary benefits, you will most likely have to pay to use a ben admin system. This costs between $2 and $9 per employee per month.
Voluntary benefit providers often include the free use of a ben admin system as an additional perk when you enroll employees in their products.
Satisfied employees
Another benefit to offering voluntary benefits is that they appeal to a wide range of employees. 
For instance, the needs of an employee approaching retirement are very different than the needs of a young employee just out of college. While you may employ both, the insurance products that benefit each can widely differ.
For an older employee, voluntary benefits like long-term disability or critical illness insurance may be very desirable. At the same time, a younger employee may only want the option of dental or vision insurance.
Besides appealing to a wide swath of your employee-base, voluntary products give your employees the option of increased insurance coverage.       
And it's documented that a robust benefits package leads to a more satisfied workforce. Employee satisfaction has positive ramifications for you, the employer.
Just think about this. 
Satisfied employees are more productive and loyal to their employers. Keeping your employees satisfied will only strengthen your company.
Recruitment
Finally, employers who offer excellent benefits to their employees are more successful at recruiting new talent to work for their company. 
Here are a few statistics that express just how important benefits are to individuals when considering a job offer.
35% of millennials

have turned down job offers because they were dissatisfied with the benefits, compared to 27% of all other age categories.

10% of employees

said benefits are the most important factor that informs their decisions to take or reject job opportunities.

62% of employees

under 50 wouldn't consider working for a company that didn't offer voluntary benefits.
If your organization wants to consistently hire solid new talent, offering voluntary benefits increases the likelihood that a potential hire will consider working for your company. 
If you want your company to be attractive to new talent, voluntary benefits are an excellent way to increase your appeal to applicants.
2. Benefits for employees
Voluntary products don't just benefit the employer. These products are also valuable for your employees.
Lower cost for supplemental insurance products
Health care isn't just expensive for employers. Employees spend a fair amount of their income on health insurance and medical costs.
Many employees value having additional insurance coverage for expenses like vision or dental procedures. Some voluntary benefits even offer coverage for preventative care.
Because voluntary benefits are offered to a group, they often cost less than if an individual were to purchase the benefit independently. 
For instance, when an employer offers vision insurance as a voluntary benefit, the employee can purchase a vision insurance product for less than they could purchase that product if they went directly to the insurance company.
Often, as an employer, you may not have the resources to provide certain medical coverages for your employees, or you may opt for higher deductibles on your group health policy to help control your group health costs.
Voluntary products can provide a way for your employees to pay for insurance products that provide those coverages or help with higher deductible amounts. Your employee may be able to save money on these expenses by purchasing a voluntary product.
Power of choice
One of the most significant benefits for employees is the amount of control employees can exert over how they spend their income.
Let's say that your company adds vision and dental insurance to your group health plan. Your employees will also pay toward the cost of these products. If you have employees that don't have ongoing vision expenses, they may not value this part of their benefits package. It may seem like an unnecessary expense.
However, that same employee might have two large golden retrievers that they frequently take to the vet. This employee might prefer to spend some of their income on pet insurance instead of vision insurance.
By offering your employees a variety of voluntary benefits to select from, your employees can choose the products that they most care about and products that they will use.
Financial Security
One final benefit of voluntary benefits can be the added financial security these products offer to your employees.
Products like long-term disability, accident insurance, critical illness, or term life insurance can all add to your employees' financial security. For many employees, knowing that they will have the income they need or that their family will be provided for if something tragic occurs gives them added peace of mind. 
Many of these products also provide an additional safety net for gaps in their core medical plan.
What prevents employers from utilizing voluntary products?
You may be thinking that voluntary products sound like a great way to supplement your current employee benefits program. So why don't more employers take advantage of these options?
There are three primary reasons that employers don't take advantage of voluntary benefits.
Lack of awareness
Fears that setting up voluntary benefits will be too much extra work
An Employee Benefits Advisor that lacks expertise or relationships with voluntary benefits providers
Let's take a minute to discuss each one of these roadblocks.

1. Lack of awareness
Many employers are simply not aware of all the options they can include in their employee benefits package. In the past, their Employee Benefits Advisor may have focused solely on the group health products and possibly dental and vision products. 
Their Employee Benefits Advisor may not have fully explained the advantages of including these insurance options in their package. 
Your Employee Benefits Advisor should present creative options for you to consider when creating your employees' benefits package.
2. Fears that setting up voluntary benefits will be too much extra work
Some employers are afraid that setting up voluntary benefits will be a hassle. They may perceive that setting up these options will require a lot of extra work for both their HR team. 
They may also feel that voluntary products will require too much additional education for their employees.
There is some truth to that! Voluntary benefits do require employee education. Without education, your employees are far less likely to take advantage of these benefits.
Your Employee Benefits Advisor should assist you with enrolling your employees in these benefits or engage a third-party company to help with enrollment. This will help ease any challenges that your HR team may encounter.
Your Employee Benefits Advisor should also help with providing education for your employees about their voluntary options.
To successfully roll out voluntary benefits, you will need an Employee Benefits Advisor that takes a hands-on approach with their clients.
3. An Employee Benefits Advisor that lacks expertise or relationships with voluntary benefits providers
Not all Employee Benefits Advisors bring the same amount of knowledge when creating your employee benefits package. Some advisors don't have the expertise to help their clients create a long-term employee benefits strategy that includes creative solutions to controlling their costs.
To offer your employees voluntary benefits, your Employee Benefits Advisor will also need to be well connected to insurance providers that deal in the voluntary benefits market. 
Without strong relationships in this market, your Employee Benefits Advisor will be limited in what they can provide for your business.
I've never considered offering voluntary products. How can I get more information about this possibility?
If you've never considered offering these products before, you should start by asking your current Employee Benefits Advisor about your options. You should inquire why they have not recommended using voluntary benefits in the past. 
You should also ask your Advisor what companies they typically work with to handle voluntary benefits. A few of the most reputable voluntary benefits providers include Colonial Life, Aflac, Reliance Standard, and MetLife. 
By starting with these questions, you should get insight into your Advisors expertise and connectedness in the voluntary benefits market.
For over twenty years, I have helped clients create a long-term strategy to effectively control their group health costs, increase employee satisfaction, and attain their employee benefits goals. It takes a multipronged approach to accomplish this!
To help businesses, we never begin by jumping in on the quoting process. Instead, we start with a thorough assessment of your current employee benefits program.
We begin with a fifteen-minute meeting designed to give you feedback on your current insurance program. We look for alignment between your current plan and your goals and desires for your employee benefits program. 
We act as a second pair of eyes to assess if you are getting the value you desire from your current program.
To learn more about our assessment program, you can stop by my article that outlines the strategy we take when creating a long-term employee benefits strategy. 
After you stop by that article, I'd love to hear your thoughts and answer any of your additional questions. 
Related Articles:
Top 6 Questions About Large Group Health Insurance Renewals
How Can I Control My Group Health Insurance Costs? The Benefits of HRAs