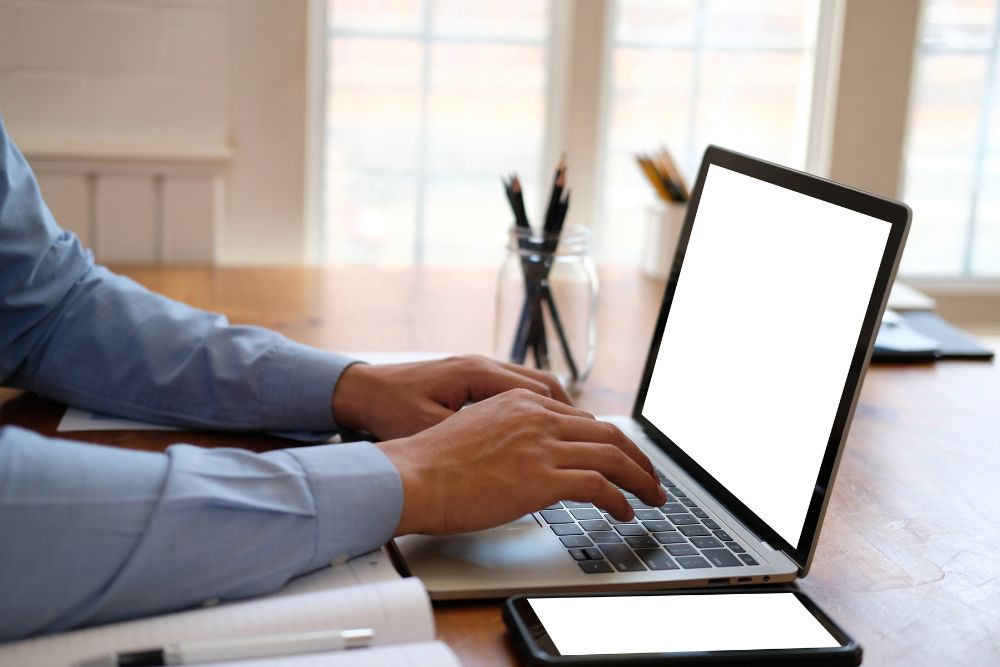 Does your business have UPMC for group health insurance? If so, this important notice is for you.
As of April, UPMC will no longer send their clients paper bills. Instead, commercial accounts must receive and review their bills through Employer OnLine – an online portal to help you manage your group health account.
You will also need to pay your bills using Employer OnLine.
While some of our clients have already registered for this online portal, many still have questions about using this portal. To help you navigate this change, we've put together a guide to the most frequently asked questions we are getting about Employer OnLine. 
In this article, we discuss the following:
How to register for your company's Employer OnLine account

How to pay your bill on Employer OnLine

Permitting your Group Health Insurance Advisor to help you use your Employer OnLine account

Other features on Employer OnLine that may benefit your company
How do we get registered on UPMC's Employer OnLine?
The primary contact at your company will need to set up your company's online portal. After the initial setup, your primary contact can grant others in your organization permission to create their own login for the portal.
To register for your company's online account, the main contact will need to follow these three steps: 
Visit UPMC's Employer OnLine registration page

using this link:

https://upmchealthplan.upmc.com/webportals/requests/eolregistration/eolsecurityrequest.aspx

Click the purple button that reads "Register Employer OnLine Account."

This will take you to a page where you will fill in the required information to establish an online account.

Your required information will include your group name number. You can find this six-digit number on your renewal and your ID Card.
You will receive an email affirming that your request has been approved. This email will also ask you to click on a link to create a Username and Password for the        account. You will also be asked to set up two-step authentication for the portal.
Once you are registered, you can access your account at https://www.upmchealthplan.com/employers/.
How do we pay our bill on Employer OnLine? Is it secure?
You will need to start paying your bill through the Employer OnLine portal in April. You can do this by clicking on the Billing and Payments tab on the Employer OnLine website. 
As of April 2023, UPMC requires its clients to pay their bills through Employer OnLine.
Your payment through this portal is secure.
Can Baily Insurance help us utilize the Employer OnLine portal?
For us to assist you on your Employer OnLine portal, you will need to authorize us to help you. Your primary contact can do this when they set up your portal.
Your primary contact will also need to grant access to any HR professionals at your organization who will need to access your online portal.
Are there other features on Employer OnLine that will benefit our business?
The Employer OnLine portal has many additional features you can access for your company. 
These include:
This section of the Employer OnLine portal provides the documents you need for enrollment and your plan documents. You can also print insurance ID cards for your employees here.
You can access each employee's coverage details when you utilize the Employee Coverage area on the Employer OnLine portal.
If you want to encourage employee wellness, this feature provides you with events, campaigns, posters, fliers, and other resources to help your employees on their wellness journeys.
This feature allows you to explore other products that UPMC offers, such as vision or dental coverage.
Our Commitment to You
As your Group Health Insurance Advisor, we are here to help you with any of your group health changes. We are committed to partnering with you and advocating on your behalf to your group health insurance company.
If you have trouble setting up your UMPC Employer OnLine portal, please reach out to me at 724.627.6121. I will gladly walk you through the process.
And if you have other questions about utilizing this tool, please contact me. I'm here to help you with this change.
Best regards,