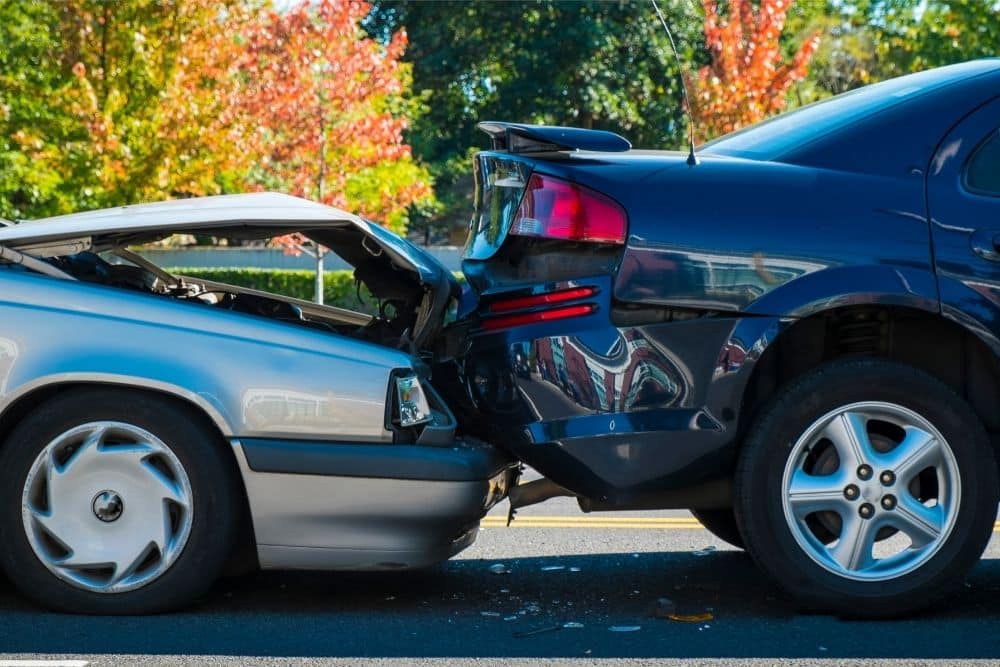 If you've ever been pulled over in PA, you know that the officer is going to ask for three things: your license, your registration, and your proof of insurance.
Why do they need your proof of insurance?
In Pennsylvania, the law requires that every vehicle owner purchase insurance for their vehicle. 
"All motor vehicles subject to registration such as cars, vans, motorcycles, recreational vehicles, trucks, and buses must have liability insurance," states the PennDot website.
And according to that same law, "you are in compliance with the law if you have liability insurance in the following amounts: 
• $15,000 for injury or death of one person in an accident 

• $30,000 for injury or death of more than one person in an accident 

• $5,000 for damage to property of another person."
In addition to liability, every auto insurance policy must also include medical benefits of at least $5,000. 
But is it a good idea to carry those limits?
As a seasoned insurance agent, this is a question I get all of the time. In this article, I explain each of these coverages in greater detail, along with what can happen if you choose to carry the state minimum limits.
If you're considering purchasing a policy with only the minimum limits, this article is for you! So let's dig in.
Bodily Injury Liability
If you cause an accident and physically injure someone, your bodily injury liability will pay for their medical and rehabilitation expenses. 
In Pennsylvania, you must have at least $15,000 of coverage per person injured and at least $30,000 of coverage per accident.
What can happen if I just carry the minimum amount for bodily injury?
If you cause an accident and four passengers are injured in another vehicle, your insurance will pay a maximum of $15,000 for those injured. If one of those individuals has $50,000 of medical expenses, your insurance will only kick in $15,000.
And, in total, your insurance will only pay a total of $30,000. That means if each of the individuals has $10,000 in medical expenses, your insurance will only cover $30,000 of those costs. There will be a $10,000 gap in coverage for those expenses.
Property Damage Liability
Every auto insurance policy has to carry a minimum of $5,000 in property damage liability. This amount will be applied to any damage you may cause in an accident, including damage to other vehicles, fencing, telephone poles, buildings, or other physical property.
What can happen if I just carry the minimum amount for property damage liability?
If you have an accident involving another vehicle and that vehicle is totaled, there is a good chance you won't have enough insurance to cover the damage you caused. 
The average selling price of vehicles on the road was $22,000 in 2020. So if you hit the "average" vehicle and it's totaled, you'll be responsible for around $22,000. Once you account for you insurance policy, you'll still be short $17,000.
And imagine you're responsible for totaling someone's brand new car. For instance, a new SUV is easily worth $25,000 or $30,000. And a new truck will run close to $50,000. 
With only $5,000 in property liability, you could find yourself responsible for $20,000 to $45,000 if you damage someone's new vehicle.
And, it's not much different from other property damage. If you take out someone's fence, mailbox, and a telephone pole, you could easily surpass your $5,000 of coverage.
Medical Benefits
The last required coverage for auto owners in Pennsylvania is medical benefits coverage. You are required by law to carry $5,000 in medical benefits.
What can happen if I just carry the minimum amount for medical benefits?
If you cause a serious accident and are injured, you could be looking at tens of thousands of dollars in medical expenses—just one night in the hospital costs between $1,000 and $5,000. If your injuries also require surgery or post-accident rehabilitation, you will easily surpass those $5,000 in medical benefits.
Your medical insurance will indeed pick up after those $5,000. However, you will still have to pay copays or meet deductibles once your medical coverage takes over.
And, if you don't have medical insurance, you'll have to pay for your medical bills out of pocket. 
Why do people buy policies with the state minimums?
Most people buy auto policies with the state minimums to save money. A policy that only has the minimums will cost significantly less than a policy with higher limits. 
On average, a policy with only state liability limits will cost around $500 a year.
But, buying a policy with state minimums can be short-sighted. The cost you could end up paying in damages after an accident can be significantly higher than paying for higher limits on your policy.
A liability-only policy with increased limits can cost around $800 a year for your car insurance.
You have to decide if paying that extra $300 is worth it.
What's the danger in carrying state minimums on your auto insurance policy?
The most significant problem with carrying state minimums is that you won't have adequate coverage if you are in an accident. As in the examples above, the bodily injury or property damage costs will likely exceed your insurance coverage.
And you will be responsible for covering those costs!
Without enough coverage in place, you can expect the injured party to "come after you" to cover those expenses.
Then, you'll not only have to pay for the damages, but you'll also find yourself paying all kinds of legal fees as well.
Carrying the state minimums puts you at risk!
Do you sell policies at Baily Insurance with the state minimums?
At Baily Insurance, we don't sell policies with only the state minimums. We are committed to making sure our clients are adequately covered. 
We also believe that protecting others on the road from being hit by someone with too little coverage is the ethical thing to do. 
It can be devastating to the injured party when an underinsured driver can't pay for property damages or medical expenses. The injured party may not be able to replace their transportation or to pay for high medical costs. 
We believe that selling policies with adequate coverage is the best way to follow the golden rule. It's our way of treating others the way we want to be treated.
Do you need to buy auto insurance? 
If you're in the market for auto insurance, our team of experts would love to help you put together an auto insurance policy to cover your needs. 
With more than 40 years of combined experience, our team knows this industry. We know which companies will best meet your particular needs. 
And as an independent insurance agency, we work with multiple insurance companies to quote your policy. We are a one-stop shop that can provide you with several quotes. We can shop around for you!
If you're ready to get started on a quote for your car, give us a call or get in touch with us on our website. 
We're looking forward to giving you our very best!