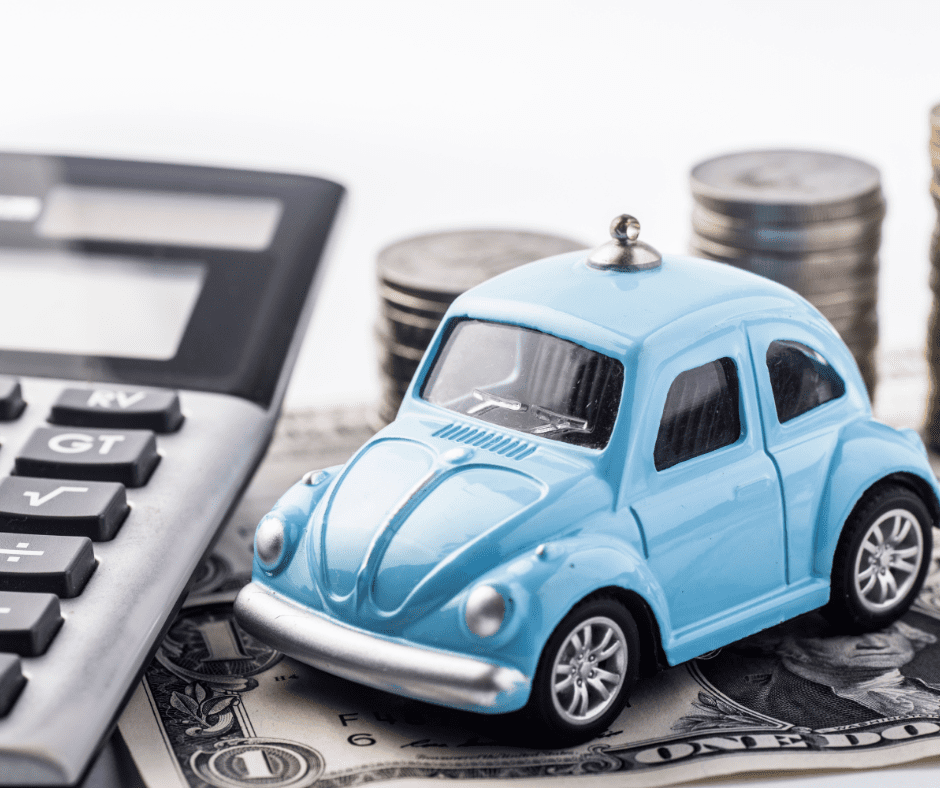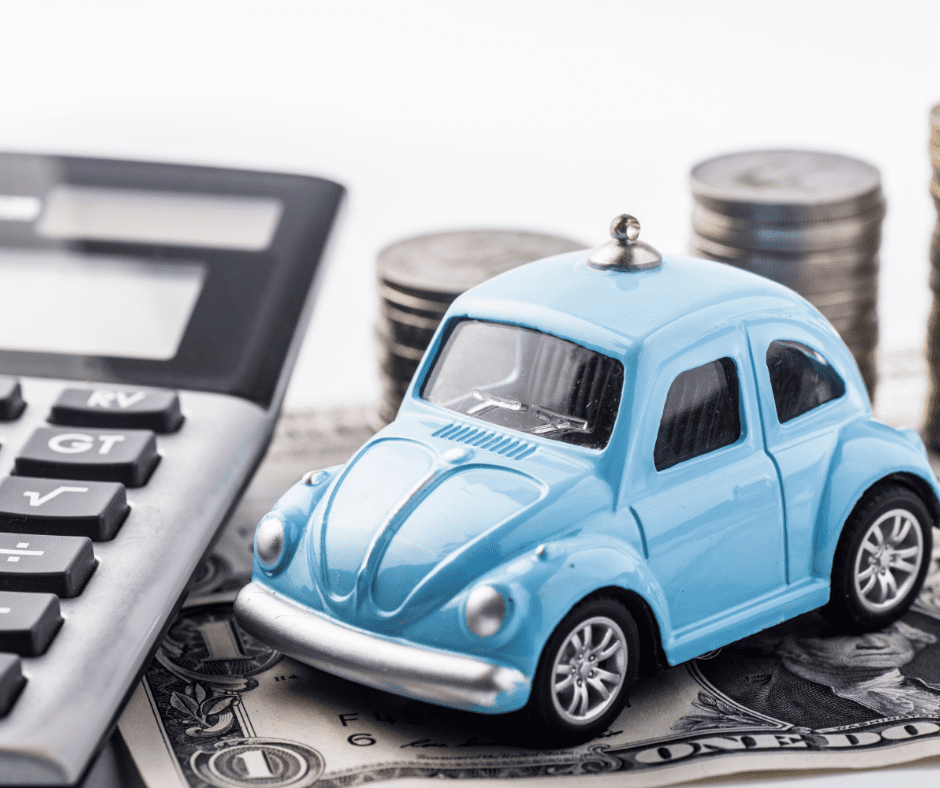 If their driving record is the same, why is the auto insurance premium for a 22-year-old woman living in the suburbs of Pittsburgh different from a 35-year-old man living in rural Southwestern PA? And what about the middle-aged married doctor who lives in a small town? Why are his auto insurance rates better still? 
What factors do insurance companies consider to arrive at your final auto insurance rates? 
As an insurance agent at Baily Insurance, every day I get calls from customers and potential customers looking for auto insurance solutions. My customers come from all kinds of backgrounds, live in many different places, and drive all kinds of vehicles.
But the one thing all my customers have in common is this: They want to find the lowest auto insurance rates for the best coverage.
So, when I get one of these calls, I get my pen out and take down a lot of information and check rates with several insurance companies.
If you want to lower your insurance rates, it helps to understand what factors insurance companies will be looking at when they quote your insurance. 
And while rates vary widely between companies, the factors that insurance companies consider when quoting your policy are pretty much the same.
In this article, I will outline the 12 factors that insurance companies look at when they are quoting your insurance. 
1. Your Credit Score
I'm sure you're wondering what your credit has to do with your driving! Insurance companies want to insure people who are responsible. Insurance companies look at your payment history-things like past due bills and your credit history. 
When we run your quotes the insurance company will automatically check your credit history. They will use this information to determine the rates they will use to calculate your premium. 
If you have a good credit score, you will receive better rates. Every company is different in what they accept as a good credit score.
2. Driving and claims history
Insurance companies base their rates on "calculated risk." That means that insurance companies consider how likely it is that their customer will have an accident or submit a claim. The insurance company looks at the claims you have submitted in the past to help determine how much they might have to pay out in future claims.
They also look at your driving record for any moving violations or accidents. Your driving record is an indicator of how safe you are as a driver. Again, insurance companies look at these things to help determine how likely it is that they will have to pay a claim on your behalf.
You will get your best rate if you are accident-free, have no traffic citations, and have not submitted any claims.
3. Age of drivers
Youthful drivers and older drivers are more likely to have accidents. For this reason, insurance companies have higher rates for these drivers.
If you have a driver on your policy that is between 16 and 25, you can expect your premiums to be higher. To lower your costs for a young driver, you can apply for good student discounts and you can also require your youthful driver to take a driver's training course. This course must have in-car driving lessons to qualify for a discount.
If you are an older driver, between the ages of 70 and 80 years old, you can also expect higher rates. There is a 55 and Alive safety course that older drivers can take to keep their driving skills sharp. Taking this course will not result in drastic savings, however.
If you have youthful drivers or older drivers on your policy, you should expect to pay more.
4. Full Tort vs. Limited Tort
Every Personal auto policy in Pennsylvania has the option of full tort or limited tort. 
With full tort, the policyholder maintains the ability to sue for pain and suffering. With limited tort, the policyholder forfeits their right to sue for pain and suffering or any non-monetary damages.
A limited tort policy is about 15% less expensive than full tort. The majority of people opt for limited tort, but you should know that this option has significant implications if you are injured in an accident. Because you forfeit your right to sue for pain and suffering, you may not receive adequate compensation from all that you suffer after an accident.
There are exceptions with limited tort in which you can sue after an accident. These include being injured by an out-of-state driver, a commercial vehicle, a driver under the influence of drugs or alcohol, or a very severe accident.
Full tort will cover you fully even in minor incidents. It will help you recover all of your medical expenses and lost income. In the long run, full tort ensures that you don't suffer a great loss. 
Most insurance agents will recommend that you choose full tort.
5. Value and age of the vehicles
The cost of your auto insurance can vary greatly depending on the year, make, and model of the vehicle you are insuring. 
For instance, if you are insuring an expensive vehicle like a porche you can expect to pay more in your insurance premium. Why? The cost of replacing an expensive vehicle costs more than replacing a less expensive vehicle. Also, the cost of replacement parts can be significantly more for expensive vehicles as well.
This can also be the case with older vehicles. Because parts for older vehicles may be hard to find, the cost of replacement parts may be more expensive for an older vehicle than for a newer vehicle.
In terms of lower rates, newer cars sometimes have greater savings because newer vehicles often have extra safety features. These vehicles often have cameras that help with parking, sensors that indicate if you are drifting out of your lane, and indicators that warn a driver if they are getting too close to the vehicle in front of them. Insurance companies like these features because they lessen the likelihood of accidents and claims.
Insurance companies consider the age and value of your vehicle when determining your rates. They consider what it will cost to replace your vehicle or parts on your vehicle and look for safety features that will help you avoid accidents.
6. Permissive use for other drivers
What does this even mean? 
Permissive use means that if you permit anyone else to drive your vehicle, your vehicle will be covered if something should happen to it while they are driving. 
In Pennsylvania, the law requires that the insurance follow the vehicle, not the driver. So, if you lend your brother your car, your insurance will cover your vehicle and the other party if he has an accident or damages your vehicle or their vehicle.
There are large national insurance companies that have exclusions regarding this. They refuse to pay for any damage or accident caused by someone else driving your vehicle. 
You should always look at your policy closely to guarantee that you are covered if you lend out your vehicle.
7. Members of household
If you have any other licensed drivers living in your home, most insurance companies require that each of those drivers be listed on your policy. So, if you have teen drivers living at home, they must be listed on your policy. If your elderly parent lives with you and still drives, they must be listed on your policy even if they have their own vehicle with its own car insurance policy.
Even if the other drivers in your household will not be using your vehicle, most insurance companies expect them to be listed on your policy. These other drivers can impact your car insurance rates.
8. Length of time with the insurance company
Insurance companies frown on individuals frequently switching their insurance from company to company. They are less generous with customers who switch their insurance policy every six months or even every year to look for better rates.
They do, however, reward their customer's loyalty. When you stay with an insurance company for multiple years, you will qualify for longevity discounts. 
9. Bundling your insurance
Insurance companies may also increase your discounts if your auto policy is "bundled" with your other personal insurance policies. For instance, if you have your auto policy and homeowners or renters insurance with the same company, they will give you even deeper discounts. 
Some companies will give their best rates to clients who place all of their personal insurance needs with their company. This would include your homeowners or renter's insurance, your auto policy, life insurance, and an umbrella policy.
Insurance companies take into account the other policies you have with their company when they are determining your premium.
 10. Occupation and education
When I started writing insurance policies, this was a factor that surprised me. I didn't realize how much a person could save depending on their occupation or level of education. For example, if you are a doctor or a lawyer, you can expect to pay lower rates than if you are employed as a server in a restaurant. 
Likewise, if you have completed a four-year college degree, your rates may be lower than if you have a high school diploma. 
Every insurance company has different policies regarding occupation and education, but some of these savings can be fairly substantial.
11. Marital status
Whether you are married or single also impacts your auto insurance rates. Generally speaking, rates are lower for a married individual rather than a single individual. 
Why is this? 
Insurance companies analyze a lot of information regarding who makes claims, the types of claims filed, as well as the size of claims. Insurance companies have found that married drivers file less claims, while single, divorced, and widowed drivers file more claims.
I'm not suggesting you take a trip to Vegas to get hitched or anything! But you should know that your marital status will impact your insurance rates. If your marital status is married, you will most likely receive better rates on your car insurance.
12. Zipcode
Where you live can play a big role in your insurance rates. Insurance companies analyze where and how often various types of claims are made. 
So, if you live in an area that has a higher rate of automobile theft, you can expect to pay more for your auto insurance. If you live where there is a lot of snow or ice in the winter, your rates will most likely be higher than if you live in a milder climate. If you live in an area known for a lot of auto accidents, your rates will again be higher.
Other factors insurance companies look at regarding your location are road conditions, population, crime rate, and even the employment rate.
Insurance companies adjust their rates based on where you live.
Finding your best auto insurance rates
The first step in saving money on your insurance policies is finding a hard-working insurance agent dedicated to getting you the best coverage at the best rate. 
And while you want to get a great rate, your agent needs to make sure that you have enough coverage to protect you, your family, and your assets.
A trusted agent will care enough for you as a client to make sure your policy reflects the coverage that you need. There is nothing more tragic than filing a claim only to find that your agent skimped on coverage to give you a low rate and now your insurance policy won't adequately compensate your losses.
At Baily Insurance, our personal insurance team works hard for our clients as trusted advisors. At Baily, we make sure your most valuable assets are covered when you need to file a claim. We advise you on what coverage limits you should set on your policy while also looking for discounts to help you save.
As independent agents, we have access to multiple companies to cover all your insurance needs. We know which companies have higher rates for teen drivers and when bundling your policies will help your bottom line. We know which companies reward customer loyalty, and we also know when it's time to move your policy to another company.
If you are dissatisfied with your current agent or auto insurance policy, get in touch with us so we can start working on a quote for you today.
If you want to take another step toward savings, check out this article on the Top 5 Things You Can Do To Save Money on Your Auto Insurance.