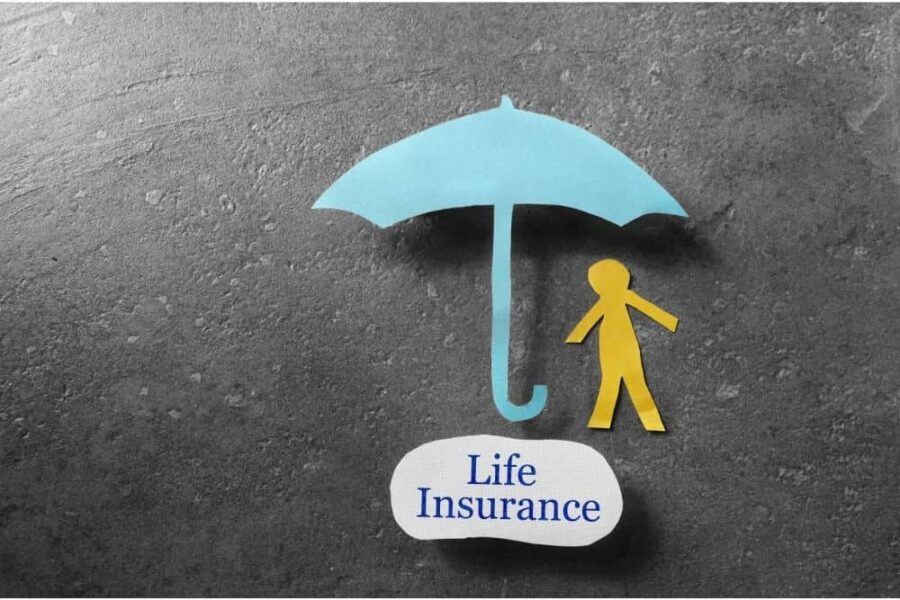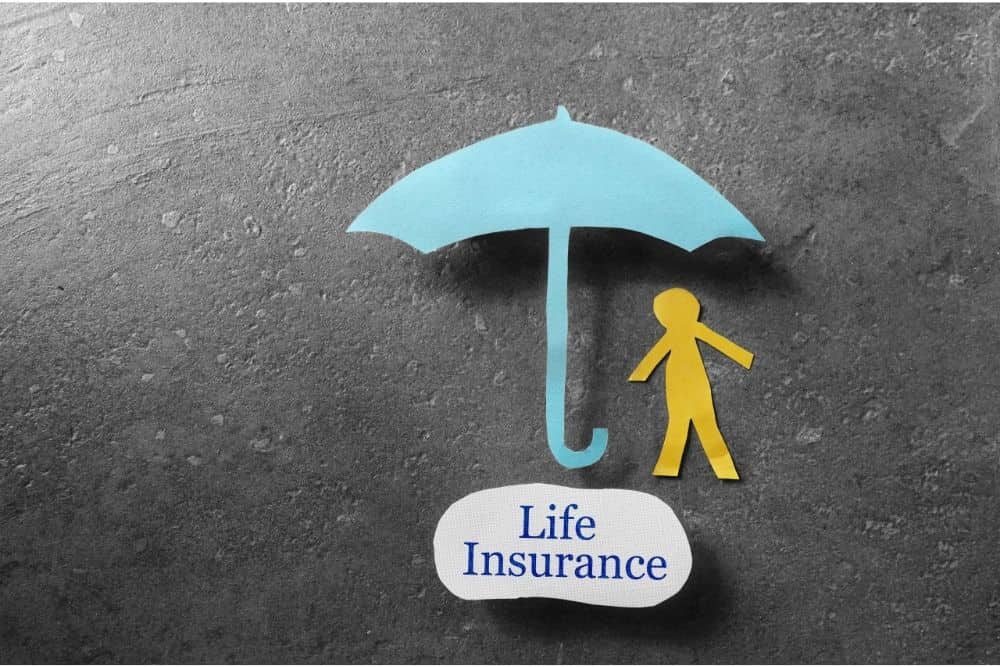 September is life insurance awareness month. So, in that spirit, our team has been busily clicking away at the keyboards and writing some articles to help our clients better understand this important coverage.
As a life insurance advisor, I routinely have conversations with people about their need for life insurance. Most people agree that it's pretty important to put this coverage in place. 
At the same time, only 54% of the adult population has a life insurance policy in place!
Life insurance isn't something that people stop and think about very often. It's not until someone close to them passes away unexpectedly that they think about their own life insurance needs. 
So in September, our insurance team is committed to raising awareness about this very important insurance product that can bring peace of mind to your family.
To kick off our life insurance series, I put together this short article with the most common questions I get as a life insurance advisor. 
While my clients have different backgrounds and needs, they consistently ask the same questions time and time again. And maybe you have the same questions.
Let's jump into the top eight questions my clients ask about life insurance.
How much life insurance do I need?
Once I buy a life insurance policy, will I ever need to change my insurance coverage?
Do I need a personal life insurance policy if I have life insurance through my employer?
Am I still eligible for life insurance if I have a serious health condition?
How can I save money when buying life insurance?
Do I need to buy life insurance for my child?
Do I need to buy life insurance for my parents?
How does the insurer know that I died?
#1 How much life insurance do I need?
With life insurance, there is no one size fits all approach to every situation. Your life situation will dictate how much life insurance you need. 
For example, a single person with no financial obligations has different insurance needs than a family man with a $200,000 mortgage. 
Your life insurance advisor will determine your insurance needs by considering:
Your income (Are others dependent on your income? What financial gaps would your loved ones feel if they suddenly lost your income 

Outstanding debt (Would you leave your loved ones with debt from a mortgage, school debt, credit cards, etc.) 

Your children (Do you want to ensure your children have money for college tuition, trade school, other opportunities?

Average funeral costs (What will the anticipated funeral and burial costs be if you should pass away?)
Fortunately, a life insurance advisor has the expertise to help you gauge your insurance needs. They will ask you many questions to understand your specific situation, evaluate any coverages you already have in place, and assess any coverage gaps you need to be filled.  
#2 Once I Buy the Policy, Will I Ever Need to Change My Insurance Coverage?
By periodically reviewing your policy with a life insurance advisor, you can determine if you need to change the amount of coverage in your life insurance policy. 
Certain life events will impact the type of coverage needed for you in the case of an untimely death. 
Events like getting married, having children, buying a home, a big promotion or new job, and protecting yourself against the rise of funeral costs can affect your need to make changes to your life insurance policy. 
#3 Do I Need Life Insurance If I Have It Through My Employer?
Most likely, yes. 
Most life insurance coverage through work does not sufficiently cover you in the event of a sudden loss. We always recommend taking advantage of the life insurance coverage at your workplace because it is typically inexpensive and provides some protection. 
Unfortunately, the work coverage is often not portable, meaning you will lose this coverage if you quit, are fired, or retire.
You lose the coverage you paid for because the employer owns it. 
It is wise to supplement work coverage with a life insurance policy owned by you. 
#4 Am I still eligible for coverage if I have a serious health condition?
Life insurance companies are in the risk assessment business, and they all calculate risk differently. As an agency that represents dozens of companies, we see different companies assess risk differently every day. 
The good news is that while one company may assess your serious health condition as too high of a risk to insure you, another company may evaluate you at a much lower risk. 
An independent agent's job is to find the best life insurance product to fit your health and risk. 
#5 How can I save money when buying life insurance?
Life insurance can become very overwhelming when shopping for the best price, coverage, coverage amounts, and types of policies. 
An independent agent can guide you to the best companies that will offer you the most protection for the best price. 
An experienced agent can help blend types of coverages to help save money on monthly payments. 
Your independent insurance agent is equipped to "shop around" on your behalf. With multiple companies to work with, your independent agent is charged with finding you the best company with the best coverage. Your independent agent can easily quote dozens of companies in a short time. 
#6 Do I Need Life Insurance on My Child?
No parent likes to consider the thought of losing their child. Neither do we as life insurance agents. 
Nevertheless, we must inform parents of the benefits of having a life insurance policy on their children. 
Although the child may not be supplying any income to the family, there are still expenses that would need to be paid if they suddenly were to pass away. If you tragically lose a child, you have to pay funeral expenses. 
Unfortunately, most young families can't pay thousands of dollars for funeral and burial costs. 
The good news is that children's life insurance is very affordable. When you purchase life insurance for a child, you can lock in a very low rate. 
And the best part is that this rate will continue throughout their entire life. Even if, as an adult, your child develops a serious health condition, their life insurance rates will not go up or be canceled. 
Life insurance for a child can be a great "head start" since life insurance tends to get more expensive as we get older. 
#7 Do I Need to Buy Life Insurance for My Parents?
It depends. 
An important question to ask yourself is, "Am I going to be responsible for paying for my parent's funeral?" 
If the answer is yes, you may need to purchase a life insurance policy for your parents.
This is the most common instance where a child would need to purchase insurance on behalf of their parents. By purchasing a policy for your parents, you can protect yourself from spending thousands of dollars later all at once when they pass away. 
#8 How Does the Insurer Know I Died?
When you purchase life insurance, you are required to name a beneficiary on the policy – the person or persons who will receive the money from your policy.
Upon your death, your beneficiary or beneficiaries file a claim with your insurance company. 
This can be a long, draining process. 
Dealing with the death of a loved one is a difficult time. Having an agency help your beneficiary with your claims is a priceless benefit that can help take the burden off your loved one when you pass away. 
I'd like to know more about life insurance. What should I do next?
If you don't currently have a life insurance policy, the best place to start before purchasing a policy is to learn more about this important product.
There are three different types of life insurance products you may want to consider – whole life insurance, term life insurance, and universal life insurance.
One of our life insurance experts put together a thorough guide to help you better understand this product. After reading Life Insurance 101 (Understanding Whole, Universal, and Term Life Insurance), you'll be able to better communicate with your agent about your life insurance needs.
Suppose you already have a policy but haven't sat down with your agent to review it recently. In that case, I'd suggest giving your agent a call and setting up a time to discuss your current insurance needs compared with your current life insurance coverage.
Lastly, if you live in Pennsylvania, Ohio, or West Virginia and need a life insurance advisor, our team would be happy to assist you. 
Even though life insurance can be uncomfortable to discuss, we place a high value on making sure our clients have the insurance coverage they need to protect those who matter most to them. 
It gives our clients peace of mind knowing that their families will be provided for if something tragic happens.
If you'd like to schedule a time to discuss your life insurance needs, please reach out to us by calling our office (724-627-6121) or let us know by filling out the form below.