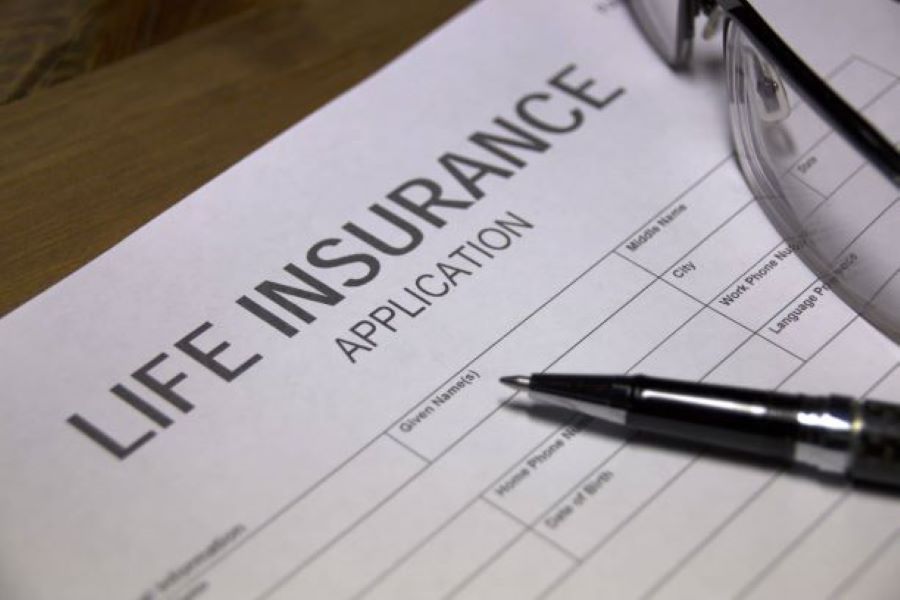 October is Life Insurance Awareness Month. 
And we're encouraging our clients to consider this important decision as they plan for their loved one's futures. Knowing that your family will be provided for when they are most vulnerable brings peace of mind.
Many individuals have never applied for life insurance before, so they are unfamiliar with the process. 
If you're one of those individuals, you probably have questions about what to expect when you buy life insurance. 
You may have concerns about what information you'll be asked on your application. You may also be worried that a pre-existing condition will keep you from being able to purchase a life insurance policy. Maybe you're dreading the required physical examination.
To satisfy your curiosity and ease your concerns about the life insurance buying process, I've put together this article to remove some of the mystery for you. 
For more than a decade as an insurance agent, I've been helping families buy their life insurance. The process is simple and straight-forward. And as you'll see in this article, there is little to worry about! 
Almost all individuals qualify for life insurance and the process for getting this important coverage in place is quick and easy!
In this article, we'll take a look at what you can expect when you apply for life insurance. We'll walk through:
A quick overview of the life insurance application process
Life insurance applications and the information you'll be asked
The physical examination
Your medical history and pre-existing conditions
Life insurance rate classes – How to get the best price for your life insurance premium
Life Insurance Application Process
The process of buying a life insurance policy is a straight-forward process starting with a call or visit to your insurance agent. 
Your agent will want to know what type of policy you want to buy – this means deciding between a term or a whole life policy. Your agent can advise you which policy will best meet your reasons for buying a policy.
Your agent will also ask basic questions like height, weight, birthday, and address to get started with the quoting process. They will also ask about tobacco use, any prescription medication use, and if you have been diagnosed with any illnesses like diabetes.
After answering these questions, your agent will work with the insurance company to give you a preliminary premium quote. This is not your final quote. After filling out an application and completing a physical exam, the insurance company will issue a final quote for your premium.
Life Insurance Application and Physical Exam
To finish the process you will need to fill out a lengthy application and schedule a physical examination. 
The insurance company will call you within 24 to 48 hours to schedule your physical examination with one of their medical providers. The provider will arrange when and where your physical will take place.
After reviewing your physical exam, your medical history, and your driving records, the insurance company will prepare your insurance policy. I should note here that your final premium rate could go up or down depending on your medical history and driving records.
If you are satisfied with your premium amount, you will sign your policy and pay the premium amount. 
Now you're all set! You can have peace-of-mind that your family will be provided for if something should happen to you.
Now let's talk about specifics – what you can expect on your application and during the physical examination.
What Information You'll Need for Your Life Insurance Application
Your life insurance application will have loads of questions for you to answer. While the questions on every life insurance application are similar, each insurance company has an application specific to their company. 
Here are a few standard questions you will be expected to answer on your application:
Your age and gender
The younger you are, the less expensive you can expect your life insurance premium to be. This is why buying a whole life policy when you are younger is preferred to purchasing the same policy when you are older. 
In terms of gender, because women tend to live longer than men, life insurance is generally less expensive for women than for men. 
Employment Questions
The insurance company will seek information about your place of work, your type of work, and your annual income. 
Lifestyle Questions
Your life insurance questionnaire will include questions about your hobbies – do you skydive or race vehicles? Do you participate in adventurous sports like rock climbing or rappelling? Do you travel? How often and where?
Driving History
Your application will also include questions about your driving history. Individuals with driving offenses like DUI's or excessive speeding can expect higher premiums or even possibly denial.
What To Expect During Your Physical examination
The insurance company requires a physical examination to verify your current health status and the medical information you provide on your life insurance application. 
The insurance company will schedule a provider to come to you for your examination. You can request that they meet you at your home, at work, or another place of your choosing. 
The provider will:
Draw blood for blood work

Collect a urine sample

Take your blood pressure, heart rate, and temperature

Measure both your weight and height
The insurance company will use your physical examination to verify the information on your application. 
What Insurance Companies Look for in Your Medical History
The insurance company will also look over your medical records.  You will be asked to disclose the name of your doctor and the date of your last doctor's visit. 
Some of the factors your insurance company will be looking for in your medical records include:
Nicotine use – Life insurance rates are higher for smokers and nicotine users. 
Pre-existing medical conditions – Thyroid issues, GERD, anxiety, sleep apnea, etc. can affect your life insurance rates. Life insurance companies are looking to see how you are managing your pre-existing conditions.
Family history – Insurance companies look for red flags by looking at your family's medical history. If your family has a history of cancer, heart disease, diabetes, etc., your insurance company will want to know that. 
Medications – Your insurance company will take note of any prescription drugs that you take regularly. Remember that the insurance company wants its customers to do everything in their power to maintain good health and to actively control any health conditions or problems.
Are there medical conditions that can cause your life insurance application to be denied?
Yes. If you do not meet the insurance company's health criteria, your life insurance application may be denied. 
However, it may surprise you that with many illnesses and pre-existing conditions you can qualify for life insurance. Your policy may just have higher premium rates. 
Cancer

– If you have a history of cancer, you can acquire life insurance if your cancer has been in remission for at least two years. 

Diabetes

– If your diabetes has been managed and is under control, you can apply for life insurance. You can expect a surcharge depending on what stage diabetes you have.

COPD

– You can get life insurance if you have COPD. Your premium rates will be higher if you are living with COPD.

Heart disease or previous heart conditions

– If you have high blood pressure, have suffered a heart attack,  or have been diagnosed with heart disease when you apply for life insurance, you can expect to pay higher premium rates.

Obesity

– If your doctor has classified you as medically obese, you can expect higher premium rates.

COVID

– You cannot apply for life insurance with an active case of COVID. To apply for life insurance after being diagnosed with COVID, you will need proof that you no longer have an active case.

Drug use

– If you have any evidence of drug use in your blood, you will not qualify for life insurance. This is also true even if you are using Suboxone as part of a treatment program. 
Life insurance rate classes
In general, the life insurance company uses all of the above information to get a picture of who you are. They consider all of this information when they determine what rate class they will use when they assign your life insurance premium rates.
You will receive the best rates if you are in excellent health condition. This means having a healthy BMI, no underlying health conditions, and a good family medical history.
Insurance companies use a five-tier rate class system to determine your policy rates. The five classes they use, in order of least expensive premiums to most expensive premiums, are:
Super preferred – This rate is for those in excellent health. These individuals have better than the average weight for their height and also have no health issues. This is the best rate you can get!
Preferred

– This rate is for those in very good health, though they may have a minor health issue like cholesterol levels that are slightly above average.

Standard plus

– This rate is for those in very good health though they have a few health issues like high blood pressure or cholesterol. These individuals may also be slightly overweight.

Standard

– This rate is for those individuals who are in average health. These individuals have some health issues and also have a family history of health issues like cancer or heart disease. 

Table-rated

– For individuals with pre-existing conditions or health issues, life insurance is still available. The rating for these individuals will receive a higher premium. Their premium will have a surcharge added to the final premium rate. The amount of the surcharge is determined by the amount and severity of the individual's health conditions.
I'm all set! It's time to buy my life insurance policy!
Now that you're familiar with the process of buying life insurance, you can put any worries behind you. In a few short steps, you can have this important insurance piece in place for your loved ones.
If you have more questions about life insurance, you can spend a little time reading through the differences between life insurance policies by digging into our article on life insurance basics. This will help you understand the differences between whole, universal, and term life insurance.
At Baily Insurance, we advise our clients on the life insurance products that will protect their family in a time of crisis because of unexpected death. We help you determine how much life insurance coverage you need to make sure your family will be able to maintain their lifestyle without your income.
While providing for your family is the most common reason to buy life insurance, we also advise our clients who want to purchase a life insurance policy as an investment strategy.
We can help you make an educated decision on what kind of policy will best meet your needs today. We're waiting to help you!