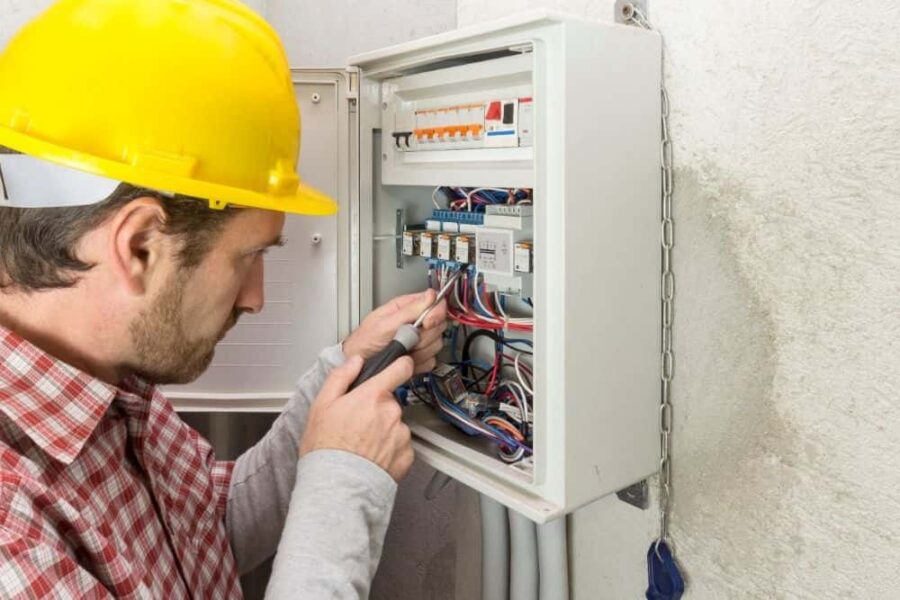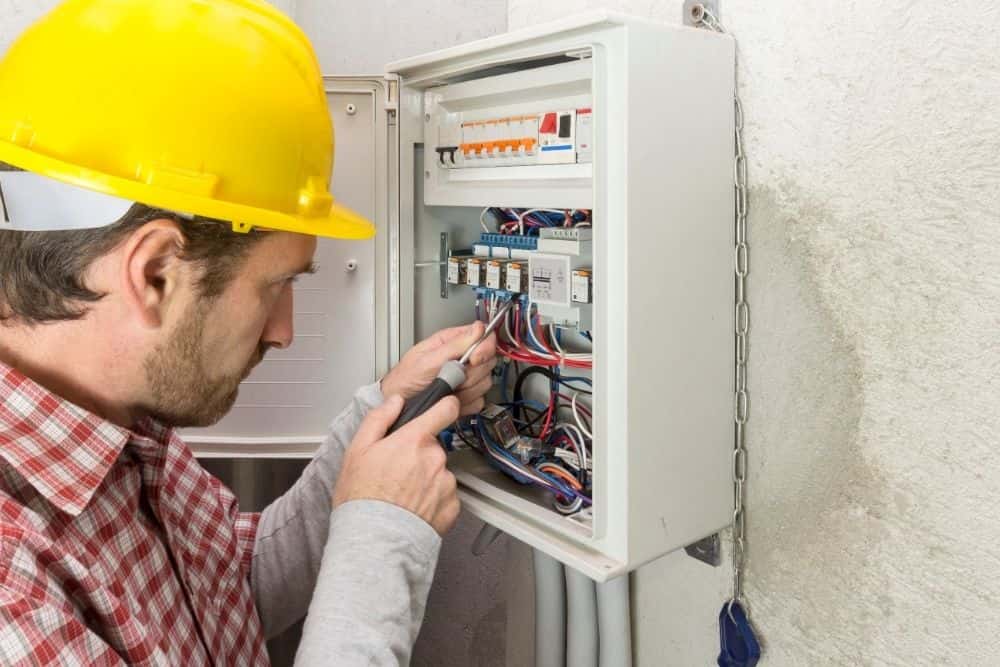 "Building is about getting around the obstacles that are presented to you." – Jeremy Renner
As a contractor, you're most likely a problem solver. That's what you're paid to do. 
And every contractor knows before they even begin a project, they can expect obstacles. Somewhere between the start and the finish, something unexpected is bound to happen.
Wouldn't it be nice to know what obstacles were going to present themselves ahead of time? 
After a contractor has been in the business for a while, they get an idea of what challenges they'll encounter before they begin a job. 
It's the same for me as an insurance agent. Like a contractor, I'm hired to build something – insurance coverage that will protect those things that matter most to my clients.
Like a contractor, I also know what it's like to run up against obstacles.
Putting together an insurance package isn't like ordering from a menu. It's a complicated process.
And securing insurance coverage for new contractors can be incredibly challenging!
But as a seasoned veteran, I can tell you the pitfalls that most new contractors run into when trying to secure commercial insurance. I run into these issues time and time again.
Also, as a long-term agent, I know how to solve these problems.
This article covers the six insurance obstacles you can expect as a new contractor — and what you can do about them. 
Your insurance rates are different whether your business is a sole proprietor, LLC, or a corporation.

Insurance companies don't like to write insurance for new contractors.

If you plan to hire subcontractors to help you, it will affect your insurance.

You may have to add insurance coverages when you work or as a general contractor.

Though often required, it is tough for a new contractor to acquire a performance bond depending on your financial stability and amount of bond needed.

Your agent is limited in what they can do for you.
By reading this article, you'll get helpful information that every new contractor needs to understand before calling for an insurance quote. 
1.Your insurance rates are different whether your business is a Sole Proprietor, an LLC, or a Corporation.
Before you check on insurance rates, you need to be clear on whether your business will be set up as a sole proprietor, a Limited Liability Company, or a corporation.
How you set your business up will impact both your insurance premiums and your coverage needs.
With contractor insurance, your coverage is rated on a percentage of your payroll. As a sole proprietor, your policy can be rated using only $5,200 of payroll. 
If you are an LLC, you can expect to be charged more because you will have more individuals on your payroll. Again, your policy will be rated according to the amount you are paying each employee.
Like an LLC, insurance for corporations will also be rated on the amount you are paying in payroll. You will also have to pay for coverage for your officers as well.
You will need the help of a lawyer to decide which arrangement is best for your business. Whatever you decide will ultimately impact the cost of your insurance.
Workers' Compensation
If you are a sole proprietor, you will not need workers' compensation insurance. You can purchase workers' compensation but usually only through the State. And it can be costly!
However, if you are an LLC or a corporation, you will be required by the State of Pennsylvania to have this coverage.
Workers' compensation is one of the most expensive coverages you will need in place as a contractor. Like other insurance products, this coverage will be based on a percentage of your payroll and the type of contracting you do.
2. Insurance companies don't like writing insurance for new contractors.
A major problem for new contractors is simply nailing down commercial insurance. Insurance companies, in general, don't like to insure new contractors.
Insurance companies look at your financial records and past insurance claims to determine how much they will charge a contractor for commercial insurance. As a new business, you have no financial history and have not yet filed insurance claims.
So what can you do?
Proof of Experience
A few insurance companies will work with new contractors. These companies are friendly to contractors who have experience in their field but want to branch out independently.
If you are starting up your own business, your insurance company might want information about your experience, like how long you worked with another contractor. They may want evidence like a statement from your previous employer about your experience.
If you can't find coverage through a standard insurance company, you may need to look for coverage in the surplus market.
Surplus Insurance Market
The surplus market consists of insurance companies that Pennsylvania does not authorize to sell their insurance products in our state. 
While you can go this route to get coverage, you will have to pay extra because companies in the surplus market have to pay additional fees and taxes to the state when they write insurance for businesses in Pennsylvania.
Buying coverage through the surplus market is more expensive than securing coverage with a standard insurance company. 
And, many times, coverage through a surplus insurance market will result in less coverage. You may not be able to get the limit amounts that you need to be adequately covered.
Lying about Experience
Some insurance companies will take you at your word when you apply for contractor insurance. They will accept what you tell them about your experience.
So what happens if you fib about your work experience to get coverage?
This is a huge risk!
If you file a claim and it comes to light that you were dishonest on your insurance application, your claim can be denied, and you can be held responsible for insurance fraud.
It's better to pay extra through a surplus market than to find yourself in this kind of hot water!
3. If you plan to hire subcontractors to help you, it will affect your insurance.
I often get calls from new contractors who are planning on doing some of the work they are hired to do and subcontracting out the work they are not capable of doing themselves. The conversation I have with these contractors goes something like this:
"Hi, Joe. Tell me more about your business.
"Well, Sandy, I'm planning on starting a kitchen remodeling business, but I need to get my insurance set up first."
"Great, Joe! Can you tell me about the scope of your work?"
"Sure. I'm going to do all the cabinetry work and any woodworking that needs to be done. I'll be putting in flooring and doing the electrical work."
"O.K. And how about the plumbing work?"
"Well, my buddy Bill is really great with plumbing. He's going to help me out with the plumbing."
"Alright. Can you get proof of Bill's insurance for me?"
"Bill doesn't have insurance. He doesn't have a contractor business. He's just going to help me out."
Red flags!
Consequences When Your Subcontractor Does Not Have Insurance
If you have a subcontractor helping with a job, it is crucial that they have their own insurance. Otherwise, you are "lending" them your insurance.
And lending your insurance can have several negative consequences.
If a subcontractor has a claim, it will end up filed under your policy and lead to

higher premiums

.

The insurance company may penalize you for not having correctly applied for your insurance. They may wonder why you are set up as a sole proprietor when you have employees. They may even see this as a form of

insurance fraud

.

If a subcontractor makes a mistake or causes damage, you

can be held responsible for their mistake

. 

If a subcontractor gets hurt on the job, they can file a claim on your workers' compensation policy. This can

cause your workers' compensation rates to skyrocket

!
Transferring Risk to Your Subcontractors
Suppose you are going to use the help of subcontractors for your projects. In that case, you will need to set up contracts with those contractors that ensure that any damage resulting from the subcontractor's work will be filed as a claim on the subcontractor's insurance policy. 
Having these contracts in place will put the risk where it belongs–with the subcontractor.
4. You may have to add insurance coverages when you work for a general contractor.
Most new contractors are eager to get work. And one of the ways they often break into their market is by working under a general contractor.
To do this, the new contractor bids out the job. If the general contractor likes the bid, he offers a contract. 
Many new contractors don't know that general contractors often have particular insurance coverages they want their subcontractors to have in place. And, some of the coverages are very hard to secure as a new contractor.
These coverages can also be costly. 
Before you ever agree to a contract, you must call your agent and ask about any coverages that you will need to accept the job. Your agent can tell you the likelihood of getting the coverage and a good idea of what it will cost you.
When you bid on the job, you will need to factor in the cost of the insurance coverages you're expected to buy.
Signing the Contract Before Talking with Your Agent
Unfortunately, this is a problem I have encountered all too often!
I have worked with many new contractors who agree to a contract before calling in about the insurance requirements only to find they can not get the coverage.
Then the scramble to find coverage begins!
The new contractor is now bound by the contract and without many insurance options.
Typically this results in one of two things:
Going to the surplus lines market to find coverage, which I noted earlier, is pretty pricey.

Nullifying the contract and facing penalties related to your inability to complete the job.
It's always best to talk with your agent before you bid out and agree to a job.
Taking on the General Contractors Insurance Risks
Earlier in the article, I mentioned that you might be "lending" your insurance to them when you hire subcontractors. This is true if you don't put contracts in place before requiring that your subcontractors have coverage in place if they make an error.
The same is true when working for a general contractor. There is the possibility that you are "lending" your insurance to the general contractor and taking on risk that really belongs to them.
This is another area where your insurance agent should help. Your agent should look over any contracts and make sure you are not taking on risk that doesn't belong to you.
5. Though often required, it is tough for a new contractor to acquire a performance bond. 
Sometimes, you might be asked to provide a performance bond for a job. This is especially true if you will be doing work for any kind of government agency – a township, borough, the water authority, etc. 
A performance bond is a guarantee that your business will do the work you are contracted to do, that you will do it correctly, and that you will complete it by the date you agreed to have it done.
This kind of bond protects the "owner of the job," the company or organization hiring you to do the work. This assures the company or organization that the work will get done — no matter what!
For more on bonds, check out our article "Surety vs. Insurance (4 Important Differences)."
Your agent can help you secure a bond. However, just like it can be challenging to find insurance for a new contractor, finding a bonding company that will work with new contractors can be even more difficult.
Bond agencies award bonds based on a company's financials. As a new contractor, you don't have enough financial history to prove your company's stability.
A performance bond is similar to a line of credit. It is there to help you only in the most extreme circumstances. And like a line of credit, bonding agencies will set a limit on the amount of your bond. 
New contractors may not be able to acquire a bond with a limit high enough to satisfy the terms of the contract laid out by the company or organization hiring them.
Many contractors think that you can simply call up your insurance agent and order up a bond. But that's not how it works at all! 
Before agreeing to any job that requires a bond (of any kind), you should check with your agent first to make sure you will be able to get what you need.
6. Your agent is limited in what they can do for you
While some would say their agent is a superhero, insurance agents are limited. They do not have the authority to grant you an insurance policy.
Your agent can go to bat for you, but ultimately the insurance company decides what they will offer you.
It is always a good idea to talk to your agent before you agree to a work contract. Doing everything in their power, your agent will do what they can to get coverage in place.
But, when you agree to a contract first and then come to your agent, you may find that your agent is boxed into a corner. Your agent may not be able to find the coverage you need easily.
The bottom line is this: Even if your agent begs and pleads on your behalf, your agent is at the mercy of the insurance company. 
Taking a proactive approach and making sure you can get coverage in place before signing on the dotted line will produce better outcomes and create less stress for both you and your agent. 
I'm a new contractor and need insurance. What's my next step?
If you are a new contractor in need of insurance, you should gather some information about your business before calling an insurance agent. 
Are you set up as a sole proprietor, LLC, or corporation?

If you are an LLC or corporation, how much will you be paying your employees?

What type of work will you be doing?

Will you be hiring subcontractors to work with you?

Are you planning on doing work for a general contractor?

What type of experience do you have in this field?

Do you have a past employer who would vouch for your experience?

Do you own equipment? 

Do you have vehicles that need to be insured?

Who will be driving those vehicles?
This is just preliminary information you'll need to have before calling an agent. 
And you can expect the agent to ask you for additional information. You won't likely call in that day and walk away with a quote. 
Like I said earlier, putting together an insurance package is not like ordering off of a menu. 
Insurance companies will need very detailed information about your business before quoting a policy.
Is Baily Insurance the right agency for your new business?
At Baily Insurance, we work with new contractors all the time. If your business is located in Pennsylvania, we have access to many insurance companies that write policies for contractors.
And because we frequently work with contractors, we have expertise in all the coverages you may need for your business.
Our philosophy at Baily Insurance is "customer first." You are our priority. Making sure you have ALL of the coverage you need to protect your business fully is OUR business.
To start the process of getting a quote, please visit our Get a Quote page. Here you can tell us a little bit about your business and your insurance needs.
We are looking forward to working with you soon!