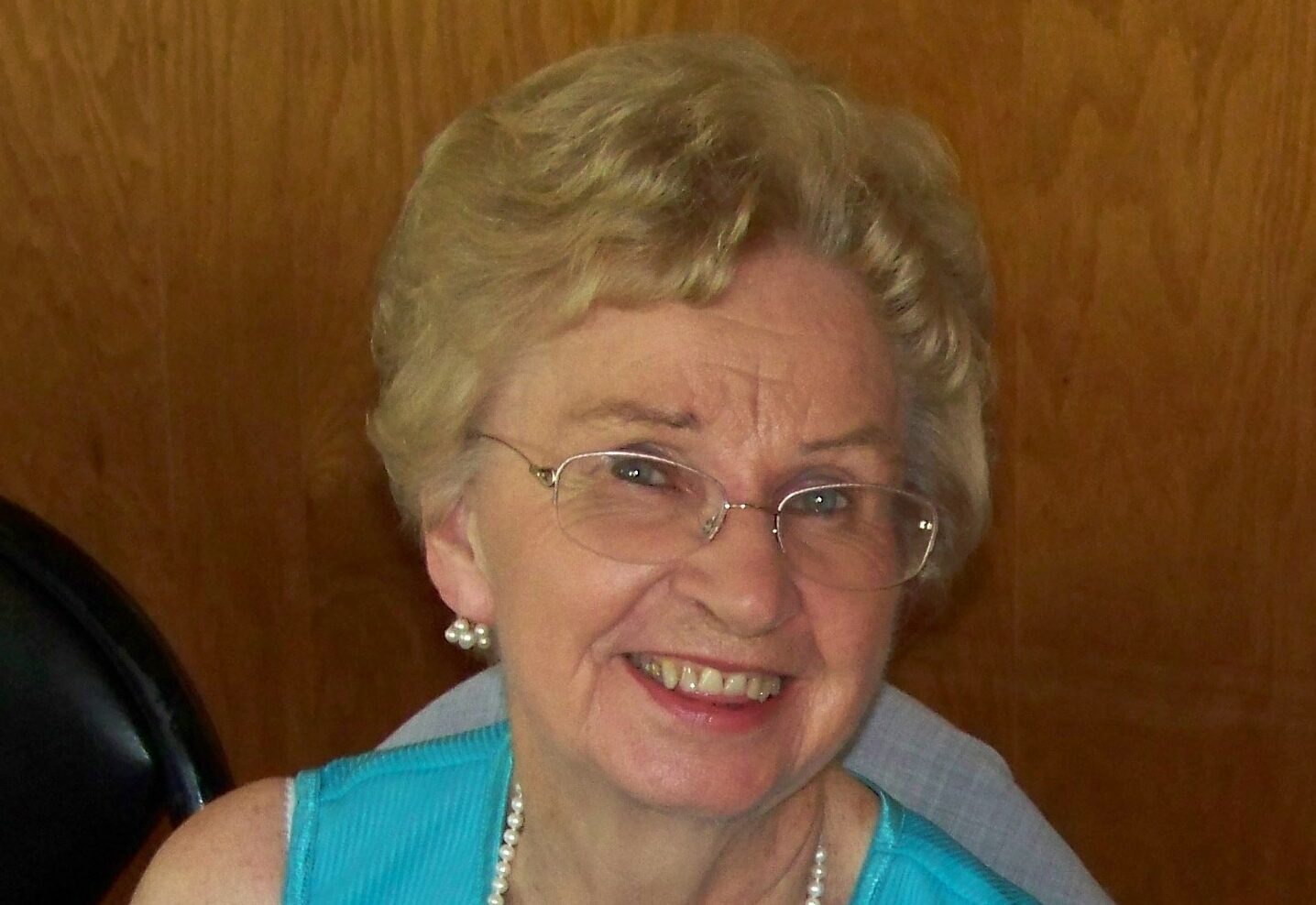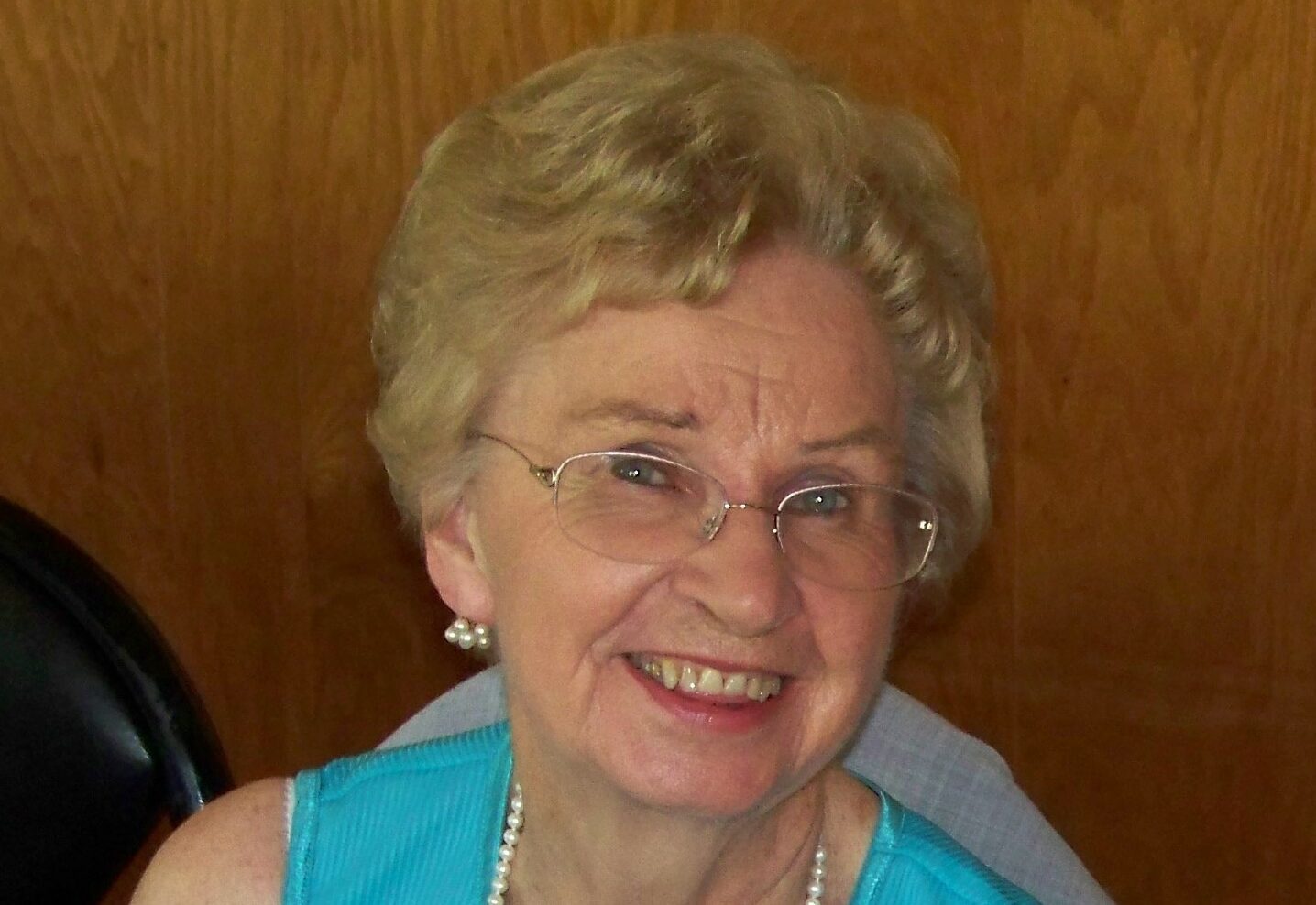 Insurance Superstar, Employee Extraordinaire, and Faithful Friend
Virginia Glidden was a "one-of-a-kind." You don't have to talk to very many people who knew her to get a sense of her zest for life and her love for others. Descriptions like fun, spunky, and energetic are commonplace when people remember this amazing woman. 
Virginia always had a smile on her face and made everyone feel welcome. She was a rare jewel in this world. And we were so blessed to have her as a part of the Baily Insurance family.
The Adventure Begins
In 1965, Virginia began her career in insurance at the Stanley Headlee Insurance Agency. And when Baily Insurance purchased that agency, one of the biggest benefits was that Virginia came with it. 
"I had various interactions with Virginia when she was still at the Headlee Agency. I knew she was competent but had no idea what a valuable team member and friend she would become to all of us," said Chuck Baily. 
So began a three-decade adventure! 
In 1977, when Virginia joined the Baily Insurance team, we got a superstar!
As a Commercial Insurance agent, Virginia used her expertise at Baily Insurance to serve hundreds of clients. Her specialty was working with municipalities, schools, and banks. Her clients absolutely loved her! 
Virginia never missed work. She never took a sick day. She was always early to work. She was faithful and hard-working. A model of positivity, you would never hear a complaining word pass her lips (though she was definitely prone to share some hilariously, sarcastic one-liners, but more about that later). 
Virginia was the essence of excellence. Whatever she did, she did it well. 
And for more than 30 years, this amazing woman brought her knowledge, cool wit, and spunk to our office and her clients. And she loved her work! Her passion kept her eagerly serving until she was 85 years old. 
Leading by Example
Around the same time Virginia started working at Baily Insurance, Betty Forman also was hired as a commercial insurance agent. Betty was new to insurance, just a rookie.
And Virginia, in her own way, took Betty under her wing, showed her the ropes, and really taught her how to care for her clients.
"Virginia knew how to put everything in a casual manner and at the same time was always professional with her clients," Betty remarked. "She was great in dealing with people. And her clients loved her."
"Virginia was a real mentor to me. She showed me how to interact with my customers," Betty remembered. 
Another way that Virginia impressed Betty was how she kept her word. "If Virginia said she would do something, she did it." Virginia had incredible follow-through. If she made a promise to a client, they had confidence that it would happen. Virginia was a woman of her word.
Virginia also brought a can-do spirit to her work. Working for more than three decades, Virginia started when insurance was done on pen and paper and with the old-fashioned typewriter. In time, Virginia had to learn how to work using a computer and a fax machine. And then came the internet.
Reflecting on Virginia and her relationship with technology, David Baily recalled one small way that she was a real stand-out. In fact, in his own words, "She was a real maverick! Virginia used a left-handed mouse, which was impressive. Even as a lefty, I couldn't figure out how to work that thing!" 
Most people would find so many changes daunting. But not Virginia. She made all the changes seem easy. She was fearless in trying new things and confident that she could do it. Virginia never hesitated to do something out of her comfort zone.  
Another contribution Mrs. Glidden brought to the agency was personality. According to Ms. Forman, "Virginia brought a lot of personality to the office."
Adding Flavor to the Workday
Remarks about her dynamic personality were a common theme when I talked with her co-workers. From "Virginiaisms" to lunchtime rummy games, Virginia knew how to engage with people around her. She knew how to bring a smile to their faces.
Time and time again, I heard others remembering how Virginia had a great sense of humor. She was well-known for the occasional zinger that no one was expecting. She'd say something that you just never saw coming!
And sometimes, Virginia brought unexpected entertainment to the office, like the day she ended up in an arm-wrestling match with a young woman likely 60 years her junior. Arms propped up on a couple of filing cabinets, within seconds, Virginia had the win. She claimed her strength must have come from her avid bowling. 
Nonetheless, her victory that day wasn't soon forgotten. People still talk about it today! Mike Baily was there that day. His words, "It was a quick and convincing victory!"
Virginia found other ways to bring a smile to her colleague's faces. Chris Goughenour recalled Virginia "loved jewelry and even wore her 'fancy' clothes to work sometimes." When asked why, Virginia remarked, "What else would I do? This stuff just sits in my closet."
Virginia was her own woman. And her colleagues loved her for it!
When Virginia was in the office, lunchtime rummy was a must! Every day, she and several co-workers would head to the basement lunchroom to eat and then play. 
And true to form, Virginia brought her own brand of card games with her. Her specialty was rummy — but not just any rummy. Virginia introduced everyone to a variety of rummy they had never played before. And it stuck! For years, the lunchroom table was filled with laughter and cards—a sweet break from the busyness of the day.
A Life of Hospitality
And Virginia became more than a co-worker to the others at Baily Insurance. She invited her colleagues into her home and her life.
Virginia was inviting. 
Chris Goughenour recalled, "Virginia lived in the middle of nowhere. You couldn't see her nearest neighbor." Virginia was fiercely independent. She lived in her home until the time of her death at ninety-seven. 
And the queen of hospitality, after she retired, Virginia would host her former co-workers four or five times a year for evenings of the rummy games they had enjoyed so often at work. 
Virginia never let retirement slow her down. She stayed very active well into her nineties. She regularly bowled in two leagues and played cards and dominoes with a regular group of friends.
And if Virginia was coming "to town," she'd always stop by the office to see her beloved friends. They'd spend their lunch, like old times, in the basement with a deck of cards.
She had a servant's heart. Virginia actively served in her church until about two years ago. 
Globe Trotting
When Virginia did take time off, she used it to see the world. She was quite the world traveler!
Maybe her love for travel began when she and her husband, Howard, lived in Alaska, where he served in the United States Army. Or perhaps the passion came from being stationed in Okinawa, Japan. 
Whatever it was, Virginia and Howard enjoyed traveling whenever they had the opportunity. A passion that Virginia continued to pursue even after his passing. 
One of Virginia's most memorable trips was her safari in South Africa. Virginia loved to tell others about it. She inspired Betty Forman to plan a similar safari to Africa–the trip of a lifetime. Betty credits Virginia's courage and enthusiasm regarding travel as the catalyst that pushed her to plan her own once-in-a-lifetime trip. 
More than a Life, A Legacy
Virginia herself was a one-of-a-kind. She was beloved by co-workers and clients alike. Like Mike Baily noted, "Even though she retired twenty years ago, I still get asked about her – even just a few weeks ago."
Virginia Glidden, you left your mark on Baily Insurance. We are better because of you.
You taught us to love life and take risks.
You showed us how to work hard and be positive.
You demonstrated love and respect.
You taught us hospitality and generosity.
Your zest for life and love for others was contagious. And we miss you.
Thank you, Virginia, for sharing your life with us! We love you! We'll never forget you!