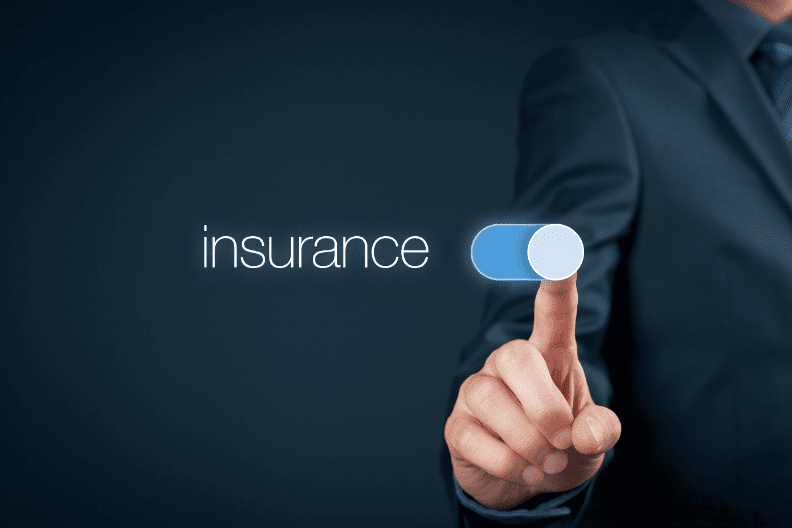 State Farm, Nationwide, Progressive, Travelers…the list of insurance companies goes on and on. But before you ever choose an insurance company to do business with, you start with an agent.
In Pennsylvania, your insurance agent pledges that they will put the needs of their clients ahead of their interests or the interests of the insurance company. 
That means your agent is working for you!
Maybe you're new to the Waynesburg area and are looking for an agent or maybe you've been here for years. Either way, we understand that choosing who to trust to write your insurance is an important decision. 
Baily Insurance Agency has been serving clients in Greene County for 140 years. And since our beginning, we have valued honesty, trustworthiness, and transparency. 
So before you make this decision, you need to know what your options are here in this "neck of the woods". While Waynesburg, Carmichaels, Jefferson, or West Greene are not booming metropolises, you might be surprised to see just how many solid agencies are in our community.
Here is a quick rundown of the top 7 insurance agencies and the services they provide to the Greater Waynesburg area.
Lisa Brown is an Allstate Insurance Agent who offers personal insurance to individuals and families in Pennsylvania and West Virginia. She is the only Allstate representative in Greene County. Lisa sells products through other insurance companies as well.
Kalsey Insurance has been in the insurance business since 1970. As an independent agency, Kalsey Insurance serves both commercial and personal clients. They also offer notary services, auto title transfers, and can issue license plates for the State of Pennsylvania.
Second Opinion Insurance Agency is a McClellandtown-based agency with a second office in Waynesburg. This independent agency has been in business for over 50 years. This agency operates as RCK Family Inc., a Nationwide Insurance partner.
Paul Braddock is a long-term State Farm agent in Waynesburg. As a captive agent, Mr. Braddock sells State Farm products exclusively. Mr. Braddock sells insurance to clients in both Pennsylvania and West Virginia.
Chuck Carnahan has been a State Farm Agent since 2011. He is licensed to sell insurance in Pennsylvania and West Virginia. As a captive agent, he sells State Farm Insurance exclusively.
Since 2005, Tri-County Insurance Group has been serving clients in Greene County, PA. Headquartered in Carmichaels, Tri-County Insurance Group also has a Waynesburg office. This is an independent agency that offers insurance products to individuals and businesses from multiple insurance companies. They also offer securities and retirement accounts at their main office in Carmichaels.
For almost 50 years, Yingling Insurance has been helping individuals and businesses in Greene County out of their two offices – one in Waynesburg and the other in Carmichaels. While they sell insurance through multiple insurance companies, they are the only insurance agency in Greene County to represent Erie Insurance.
What are you looking for in an insurance agent?
Before you pick up the phone and reach out to an insurance agent, it's good to think through what you are looking for in an insurance agent. 
The first consideration you will need to make is to work with a captive agent or an independent agent. 
Let me briefly explain the difference. Captive agents exclusively sell insurance from a single insurance company. Independent agents have access to a larger number of insurance companies. 
With a captive agent, you may need to look around for multiple quotes if you want other options. With an independent agent, you will have more of a one-stop-shop. Your independent agent will provide you with multiple quotes from multiple companies.
The second consideration you will want to get information on is the level of expertise your agency offers. Not all insurance agents have the same level of experience and the same amount of knowledge. But to understand your policy's coverages and exclusions you want someone who knows what they're doing! 
Ask a potential agent how long they've been working in insurance. You can also ask around to friends and family for recommendations.
Your insurance agent helps you to protect the people that matter most to you, the place that you call home, and the assets that you've worked hard for. It's ok to be picky about who you choose for that job! You should look for the best and settle for nothing less! 
Last, you should evaluate which of the following criteria is most important, because this will affect which products are best for you.
Best Coverage

Fastest Turnaround

Cheapest Price
We have different products that fit each of the needs above. Knowing which is most important to you will save you time and money and help your agent find the best match for you.
So there you have it. A good overview of the insurance options in the Waynesburg area and a few tips for deciding on an agent that would be a good fit for you. 
Here are a few other articles that may help you as you prepare to purchase your next personal insurance policy. 
If you have further questions about personal or commercial insurance products, our team would love to answer them. It's our goal to help you understand what you need and what you're buying. Feel free to get in touch with us anytime.